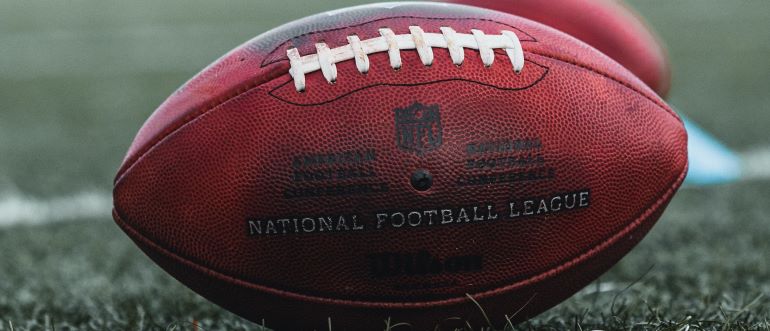 As a new season of the National Football League (NFL) kicks off, AI and human sports prognosticators are on the same playing field in picking the Kansas City Chiefs to repeat as Super Bowl champions at season's end. AI is doing more than predicting a winner, however, as it is already operating behind the scenes in American football and other sports in ways that will shape the fan experience and provide analysis quickly to teams themselves.
From a fan's perspective, AI's influence on football will be via the broadcast of the game. Amazon, which hosts NFL Thursday Night Football on its streaming service, is supporting the program with AI's predictive capability. Amazon's in-house ML neural network, for example, would recognize when defensive players are likely to blitz, with a red orb around players most likely to do so. The ML neural network looks at all players' XY coordinates, their relationship to each other, their acceleration, and how fast they move directionality. A cast of former players and coaches help annotate the data. A similar method is used to predict which players are most likely to be used on third-down situations. The ML model has been trained on 35,000 plays, according to Amazon Prime Video.
Other Amazon AI football features are more analytical in nature. One is Fourth Down Territory that operates in real time like a NFL analytics coordinator to determine when a team should opt for a fourth down attempt. Another is Field Goal Target Zones which tells fans the likelihood of a successful kick from multiple positions on the field. Rapid Recap offers fans the ability to view key plays while watching the game. These AI features rollout on Amazon Prime starting today, September 14. Similar predictive AI is being used in sports like auto racing to anticipate when one car might overtake another.
Meanwhile, over at Fox Sports, viewers can expect a lot of new video content alongside game broadcasts. Fox is using Google's Vertex AI Vision system to quickly find footage amidst 1.9 million videos in the broadcaster's archives. Along the same lines, AI is being used for audio commentary for recap videos and less notable matches at tennis matches like the U.S. Open and Wimbledon, powered by IBM's generative AI platform watsonx.
Some viewers have complained, however, that the resulting AI commentary is lifeless, being devoid of emotion. That criticism may be muted through the use of voice cloning, a technique recently used at the European Athletics Team Championships where the cloned voice of former athlete and commentator Hannah England was used. The cloned voice of "AI Hannah" was so similar to the real Hannah that a disclaimer was broadcast to inform listeners that they were not listening to a real human. The real Hannah, incidentally, was not additionally compensated for the use of her voice and likeness. A Eurovision Sport official noted that the use of AI will likely reduce the number of TV production crews required for such events. AI commentary isn't used at live matches at the moment because of processing lag time, but that may change with proficiency. Another challenge is that AI still works best in English, so AI broadcasts in other languages haven't been as good.  That may improve, for instance, as a partnership with Globant and LaLiga Tech and Microsoft are developing the latter's Azure Open AI with a focus on multi-lingual subtitles and translations.
AI, however, is being used for more than entertainment. Major League Baseball is testing a security system that adds an AI facial recognition security system called Go Ahead for stadium entry at Philadelphia Phillies games. Fans can register for the program, take a selfie, and then breeze through security checkpoints without having their bags searched or presenting their tickets. MLB says photos are instantly deleted and corresponding data is not shared with any type of security system, which implies that fans would have to register for each individual game. MLB says it plans to extend the rollout of Go Ahead next season. The use of facial recognition technology is controversial with public attention focused on its use at New York's Madison Square Garden when certain fans–notably lawyers involved in cases against MSG owner James L. Dolan–were booted from NY Knicks basketball games. Along the same lines, AI facial recognition and license plate reading are being considered to assist fans with finding parking spots at stadiums.
Meanwhile, teams and players themselves are increasingly incorporating AI into their operations. AI is being used to enhance training regimens for individual athletes. From a strategic standpoint, teams are using AI to look for patterns in game footage that may otherwise have been missed and to track players across multiple games to identify top performers and others who may need added coaching. Athletes generally wear GPS devices sewn into their clothing to map their precise whereabouts on the playing field. Generative AI also may predict which players are likely to be injured. Football teams already are referring to AI as the 12th player on the field.
AI also is being used to enhance equipment. At soccer's 2022 World Cup, a sensor inside the ball and AI processing was used to quickly validate goals scored. Tennis gear suppliers also are using AI to improve racket performance, a move that's likely to be duplicated across all sports. The days when equipment enhancement simply meant adding pine tar to a baseball bat, for example, are over. AI has arrived on the field of play.