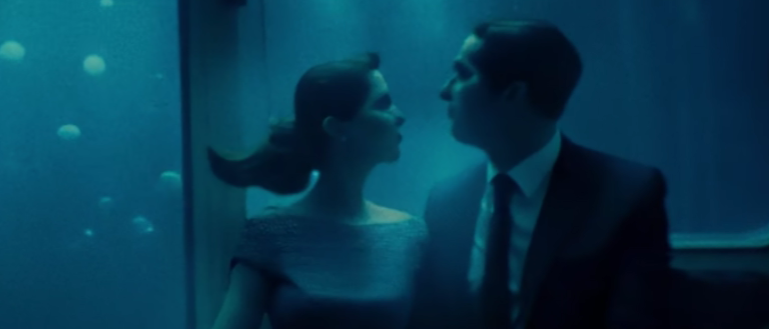 The main character Joan, in an episode of this year's season of Black Mirror eponymously called "Joan is Awful", settles down to watch a series with her boyfriend. As they watch, she suddenly realizes that her awful behavior throughout the day is being revealed near verbatim on screen by an AI-generated deep fake of a famous actress; this technology allows for the creation of characters based on real-life actors, eliminating the need for the living actor in certain roles. Everyone portrayed in an extremely unflattering and intrusive way in the episode learns that they have agreed to the terms buried in a lengthy contract. 
Black Mirror explores potential dystopian futures, and this particular episode highlights the implications of AI in video production, editing, storyline generation, and about anything else involving manual tasks that would otherwise involve a human. But in reality, the technology has advanced to the point where AI-generated actors can be used, reducing costs and increasing efficiency. GPT-3, Dall-E, Stable Diffusion and others are increasingly used for the task. This shift can potentially allow Hollywood producers and marketers to focus more on creativity and artistic tasks, while giving rise to concerns about cybersecurity and copyrights. 
AI's role in Hollywood film creation is expanding, and the need for stringent cybersecurity measures comes with it, said Ani Chaudhuri, CEO of data security provider Dasera. At the same time, Hollywood must strike a balance between AI and human creativity in producing a Hollywood film, he said. This could be achieved by leveraging AI in data-intensive and time-consuming areas, such as pre-production planning, script analysis, casting, location scouting and post-production activities like editing and special effects, Chaudhuri said. 
An AI tool could analyze thousands of scripts to determine what themes, characters or plot devices are more likely to resonate with specific audiences, Chaudhuri said. "This information could help a producer make informed decisions on the potential success of a film project while still allowing the creative team the freedom to shape the film's narrative, characters and artistic elements," Chaudhuri said.  "Thus, AI becomes a tool that empowers creatives rather than supplanting them." 
Big Risk
Again, the implications of studios creating avatars of actors that are indistinguishable from the living actor, at least to the untrained eye, has become a reality. Some notable instances include:
The protections of actors that deep fakes represent have come under scrutiny by the Screen Actors Guild—American Federation of Television and Radio Artists (SAG-AFTRA). More specifically, there are questions over how existing contracts lack provisions for the use of actors' representations in AI-generated films and series. This raises implications where an actor may only need to portray a character in a single episode or series, while their AI-generated avatar could be used in a well-written and directed AI-generated series, for an entire series or even multiple seasons.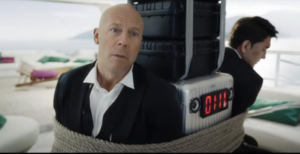 "As we enter what may be one of the most consequential negotiations in the union's history, inflation, dwindling residuals due to streaming and generative AI all threaten actors' abilities to earn a livelihood if our contracts are not adapted to reflect the new realities. This strike authorization means we enter our negotiations from a position of strength, so that we can deliver the deal our members want and deserve," said SAG-AFTRA National Executive Director and Chief Negotiator Duncan Crabtree-Ireland in a communique issued in early June after union members voted heavily in favor of a strike authorization.
In addition to negotiations and demands within the sphere of actors' and contracts for the use of AI to generate film content derived from living actors for deep fakes or copyrighted content and media, security remains a major source of concern. "AI's role in Hollywood film creation is expanding, and the need for stringent cybersecurity measures comes with it," Chaudhuri said.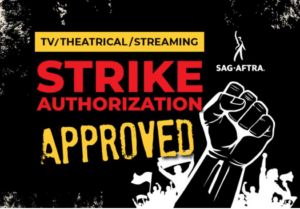 As AI models are often trained on proprietary datasets like scripts, storyboards, or footage, these tools could become targets for cyberattacks aiming to steal valuable intellectual property, Chaudhuri said. Additionally, the proliferation of deep fakes in the film industry — hyper-realistic, AI-generated video content — brings new challenges. For example, unauthorized or malicious use of an actor's likeness could harm reputation or mislead audiences. Cybersecurity measures must extend to AI systems, with robust controls to prevent unauthorized access, data misuse or the manipulation of AI systems for malicious intent, he said.
Sony Pictures breach in 2014 is a stark example of the unique risks faced by Hollywood compared to other industries. In this incident, confidential data was stolen and publicly released, which included personal information about Sony Pictures employees, their emails, copies of then-unreleased Sony films, and, crucially, scripts and details about upcoming movies, Chaudhuri said. "The breach had multifaceted impacts: From financial implications due to the early release of films, corporate reputation tarnishing and significant disruptions in their production schedule," Chaudhuri said.
In contrast, while a traditional enterprise might also suffer significant harm from a data breach, the nature of the damage tends to be different. Such a breach could expose sensitive customer data, intellectual property, or financial information, potentially resulting in financial loss, regulatory penalties, and loss of customer trust, Chaudhuri said. "However, they are less likely to face the creative and reputational damage that Hollywood studios would encounter in case of a script or unreleased film leak," Chaudhuri said.
This potential threat underlines the need for Hollywood to apply stringent cybersecurity measures to AI usage, just as any other industry would. Measures could include watermarking digital content to verify authenticity, using detection tools to spot deep fakes, and stringent access controls on AI training data and tools to prevent misuse, Chaudhuri said.  "Additionally, there should be clear ethical guidelines for using AI and the likeness of individuals, and legal measures should be put in place to deal with violations," Chaudhuri said.
Can This Marriage Work?
Proponents as well as skeptics who often realize that there is no turning back as the AI genie has been let out of the body, think that AI can, at least in theory, allow humans to have more resources to explore creativity while the AI manages the more mundane and manual tasks of film production. 
"Striking a balance between AI and human creativity in producing a Hollywood film could be achieved by leveraging AI in data-intensive and time-consuming areas, such as pre-production planning, script analysis, casting, location scouting and post-production activities like editing and special effects. For example, an AI tool could analyze thousands of scripts to determine what themes, characters or plot devices are more likely to resonate with specific audiences," Chaudhuri said. "This information could help a producer make informed decisions on the potential success of a film project while still allowing the creative team the freedom to shape the film's narrative, characters and artistic elements. Thus, AI becomes a tool that empowers creatives rather than supplanting them."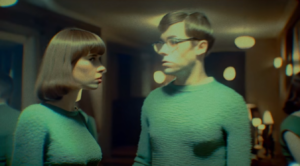 Using the above-mentioned trailer for "Morgan" as an example, Chaudhuri noted how the AI and ML was used to analyze hundreds of horror and thriller movie trailers. "Based on the scenes identified by the AI, an editor strung them together to create a cohesive and engaging trailer," Chaudhuri said. "In this instance, the AI didn't replace the creative process; instead, it augmented it by analyzing vast amounts of data that would have been time-consuming for a human. The editor was still crucial in shaping the final product, adding the necessary creative touch to tell a coherent story in the trailer."
The key takeaway is that, despite the risks involved, proponents believe that AI can assist in the creative process of Hollywood movies. It can do this "by handling data-intensive tasks and providing insights, leaving room for human creatives to apply their intuition, experience, and creative genius," Chaudhuri said."The goal is a collaborative relationship where AI and human creatives bring their strengths — AI with data processing and pattern identification and humans with their irreplaceable creative flair."