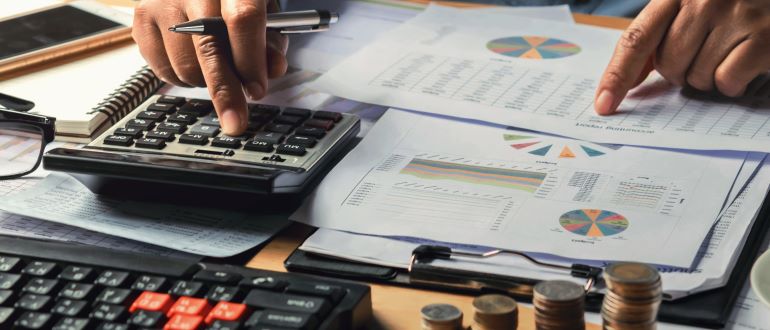 Artificial intelligence (AI) is used across every industry in various ways – from higher education to retail, and the buzz around AI continues to rise as more tech capabilities come online. One recent AI tool making headlines is ChatGPT. In February alone, ChatGPT had more than 1 billion visitors to its site, making it the fastest-growing platform. However, AI's use in e-commerce goes much further than a chatbot. AI can generate immense value in accounting and eliminate tedious processes, particularly in ultra-complex marketplaces like Amazon.
E-commerce vendors face many accounting reconciliation challenges daily, especially Amazon vendors, who are tasked with navigating the platform's data-heavy accounting complexities. The reality is that B2C and B2B e-retailers want and need to be on a platform like Amazon that dominates the marketplace. As the leading marketplace for e-commerce, it hit nearly $514 billion in net sales revenue worldwide. However, being a vendor on the highly lucrative platform comes with a price.
Brands experience profit leakage in the marketplace due to billing issues, an opaque accounting system, shipping protocols, and excess, complex fees. It requires allocating enormous amounts of manual time to attempt any type of reconciliation. Amazon vendors create millions of lines of data across their transactions, and being unable to keep up with Amazon's advanced accounting framework costs vendors a 5% loss for every $100,000 generated on the platform. However, AI, paired with machine learning (ML) and robotic process automation (RPA), can quickly help vendors create the transparency and access they desperately need.
Why AI?
Without software programs designed specifically for Amazon vendors to manage complicated accounting processes, many lose profits and valuable hours trying to navigate the dark loop. AI-powered technology and algorithms can pair with Amazon's, allowing vendors to fully reconcile their accounting.
Amazon vendors process a very high volume of transactions, but it comes with the daunting task of managing overbilling and shortages, which takes time and staffing. Technology now enables vendors to automate the identification, tracking, and resolution of issues, including claims and duplicate billing errors. Also, it can provide end-to-end management of operational chargebacks, including timely disputes and root cause analysis.
Reduce the Risk of Fraud
AI-powered fraud detection systems also contribute to catching issues before they impact profits. These capabilities allow vendors to monitor transactions in real-time, compare them to historical data, and identify suspicious activity that deviates from normal behavior. This can help prevent financial losses, protect customer accounts, and improve overall trust in the vendor. Additionally, ML can constantly learn and adapt to new fraudulent tactics, making it a valuable tool in the ongoing fight against threats.
Streamline Data Entry and Analysis
Data insights are vital to strategic and responsive decision-making. With effective data brought forward with AI, Amazon vendors can extrapolate and interpret growth and savings opportunities to increase the efficiency of their operations.
Vendors can also improve the analysis of unstructured data through deep learning and can leverage AI and ML algorithms to reduce or eliminate challenges in the marketplace by automating functions and analyzing complex data points.
Ultimately, utilizing AI capabilities to handle Amazon's tricky accounting processes allows vendors to eliminate preventable errors, automate previously manual tasks, gain more substantial financial insights, and optimize the accounting process so they can spend less time worrying about accounting and more time increasing profitability and driving growth.
AI, ML and RPA are the technologies needed to achieve transformational performance on mission-critical marketplaces.