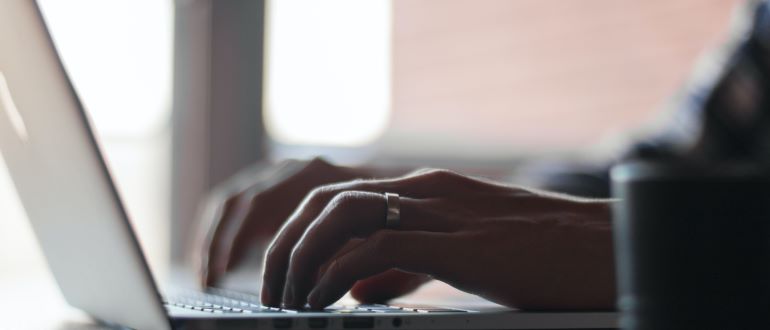 More than half (56%) of workers believe AI-powered automation would streamline their work responsibilities and empower them to do their jobs better.
These were among the results of a global survey of 6400 respondents commissioned by UiPath, which found that among those already using AI-powered automation at work, 83% believe AI can help address burnout and enhance their job satisfaction.
Brigette McInnis-Day, chief people officer at UiPath, points out more than a quarter of respondents (28%) said they've been asked to take on more work in the past six months due to layoffs or hiring freezes—which she adds wasn't entirely shocking.
"One of the data points we found enlightening is that 57% report that they view employers that use AI and automation to help support employees and modernize operations more favorably than those that do not," she says.
That indicates more than half of workers would prefer workplaces that have AI solutions to augment their work. She says another surprising finding is that just 26% of US respondents reported they are already using AI, which is next to last in the seven countries polled.
The survey also found 83% said they believe AI can help address burnout and enhance their job satisfaction.
"For business leaders, these results prove that not only is implementing AI throughout the organization a smart investment, but it is also what their employees want," McInnis-Day says.
She adds it is critical that business leaders collaborate with managers throughout the organization to work toward a harmonized approach to AI development and deployment.
"This team should have diversity and include varying roles and perspectives from the organization," she says.
By involving a diverse group of people and perspectives, the leadership team can secure a comprehensive view of the technology and work together to develop guidelines that ensure AI is deployed responsibly.
Caroline Carruthers, CEO of data consultancy firm Carruthers and Jackson, says with AI now useable by a wide range of technical skillsets, employees should be actively turning to it to complete tasks quicker and more efficiently.
"Simplifying tasks should mean that employees can do more work in less time without having to work much harder, and companies that aren't realizing that will soon fall behind their competition," she says.
She explains AI should be deployed based on the individual needs of each business – there's no one size fits all approach.
"Most importantly, businesses need to be thinking about their capability to support AI deployment," Carruthers says. "If you don't have the right data foundation, AI can become useless. Organizations need to ask whether they can support an AI deployment, not just whether they should."
From her perspective, AI adoption must be rounded in an understanding of the problem you're trying to solve.
"Any strategy needs to explain how AI will help businesses overcome current challenges, as well as taking employees at every level of the business on a journey to ensure the deployment is sustainable, rather than becoming a simple gimmick which gets abandoned a few months later," she adds.
She notes any new technology has the potential to impact jobs, but the big thing to keep in mind is that new technology doesn't result in a net loss of jobs, it just results in the jobs market evolving.
"When we stopped delivering letters via horse, the postal service didn't cease to function, but jobs did change as postmen were required to learn how to drive or cycle," she notes. "Jobs will change, but they won't be lost."
Aaron Kalb, co-founder and chief innovation officer at Alation, adds AI is going to automate at least some of almost every job.
"Whether the drudgery or the joyful parts get automated will vary widely by position," he says. "But almost no jobs will be completely automated."
For employees seeking job security, Kalb says embracing AI allows those workers to focus on the tasks only they can do.
"Organizational leaders can assuage employee fears — and probably drive better business outcomes — by looking at AI as a means of increasing productivity rather than reducing costs," he adds. "Properly used, AI can help vastly improve the returns on existing investments, by empowering current talent."
As this technology advances and is better understood, its use cases will continue to expand and make waves across enterprises.