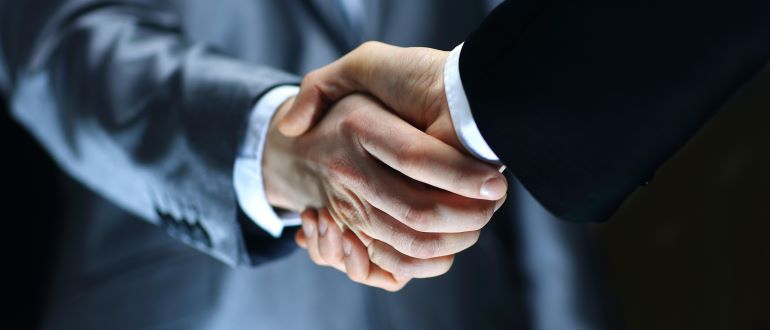 Tech giant Microsoft and consulting services firm KPMG have joined forces to provide generative AI solutions tailored for KPMG's audit, tax and advisory clients within the United States.
The company said it plans to integrate Microsoft's OpenAI capabilities into its internal platforms, with the goal of amplifying their technological capabilities. Spearheading this initiative is Cherie Gartner, KPMG's global lead partner for Microsoft.
KPMG's use of Azure OpenAI capabilities will provide faster insights to clients and create more quality time on strategic counsel, creative thinking and problem solving, while the speed of analysis and support of tools, like Copilot, would allow KPMG teams to spend more time acting alongside clients.
Cherie Gartner, KPMG's global lead partner for Microsoft, notes KPMG expects generative AI to be transformative for its business.
"The implementation of generative AI will help KPMG innovate at a faster pace and create new business solutions, while putting ethics and security at the center of everything we do," she says. "It will empower the way we work, further advance cutting-edge client solutions for our clients and reimagine how we operate."
She points to Microsoft and KPMG's long standing alliance relationship, which she says is now being elevating through further co-investment, with an aim to create new solutions that will address some of the market's most pressing needs, including in generative AI and other areas, like ESG.
"This new AI Innovation Initiative will bring together resources to enhance our service delivery models with built-in generative AI and machine learning capabilities, which we'll combine with our data and analytics and insights to make the difference for our clients," Gartner says.
She points to the areas where KPMG is already focused on creating new opportunities for efficiency and growth.
For example, KPMG Tax developed an AI solution using Azure OpenAI Service that analyzes clients' ESG data, establishes fact patterns and helps clients develop ESG data reporting and narratives.
From Gartner's perspective, generative AI will allow KPMG to more rapidly introduce solutions helping the company's employees professionals to make smarter, faster business decisions and create real-time value for clients.
"This Initiative allows us to change the way we work and deliver technology-enabled solutions, while collaborating with our long-standing, trusted alliance partners like Microsoft to ensure we are working in a responsible and secure manner that maintains the trust of our clients, people and regulators," she says.
She explains that taking a "responsible and secure" approach to generative AI development derives from KPMG's development of "robust" AI Security and Responsible frameworks.
"We are applying these tried and trusted approaches to rapidly develop new solutions and enhance our client delivery models while also prioritizing protection and adhering to the principles of responsible AI," Gartner says.
She explains the company's approach, combined with Microsoft's trusted cloud environment, will prioritize security and protection as an element of all their capabilities.
As an example, KPMG will layer Microsoft's state-of-the-art machine learning models, natural language processing capabilities and enhanced analytics into the platform within its secure Azure cloud environment, protecting both client and firm data.
Caroline Carruthers, CEO of data consultancy, Carruthers and Jackson, notes AI is a majorly disruptive technology, so getting it right early on could have huge advantages.
"Pooling resources to gain a competitive advantage is a good way of ensuring organizations stay ahead of the curve in this area," she says. "They are coming together to leverage a collective set of skills, which not only ensures they get that competitive advantage, but also spreads out the risk to ensure the potential pitfalls of AI wouldn't hurt quite as badly."
She notes KPMG and Microsoft have worked together before and they're not direct competitors, so the synergies are definitely there and this partnership makes a lot of sense.
"When deciding whether a partnership like this is right for your own organization, it's important to consider how the skillsets of both teams will work together," she adds. "What can your organizations gain from working together? Where is the competitive advantage in pooling resources? How will you mitigate risk? There are lots of considerations to make before jumping in."
Carruthers points out that as with any major partnership, the devil is in the detail: There are several risks involved when collaborating on projects which require large amounts of data sharing such as AI development.
"Governance protocols will have to have been properly scoped out: If something goes wrong, who is to blame? Who is liable for what data?" she says. "These are all issues that need to be properly addressed to mitigate risk as much as possible."
Carruthers adds organizations also need to be careful about using proprietary information when collaborating in this way.
"Allowing an AI that has been jointly developed to ingest proprietary data is generally a bad idea unless you're happy for that data to be shared with partners," she cautions. "Businesses need to clearly decide what data they are happy to share and what data needs to be kept confidential before any collaboration can take place."