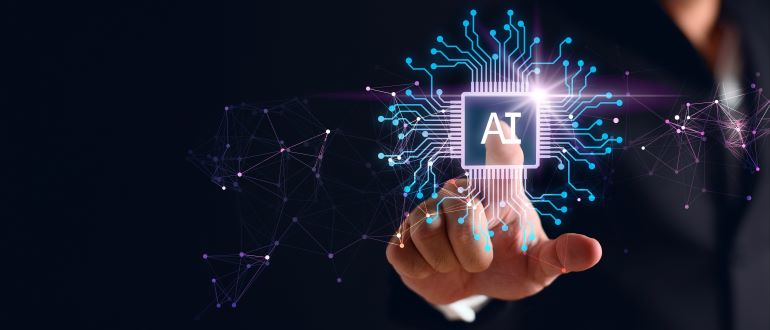 TikTok is introducing a tool that will allow creators on the popular and controversial video hosting service to label their content that has been created with AI, joining Instagram in lending more transparency to what is being placed on their platforms.
The company also is testing ways to make such labeling automatic and expands on the updated Community Guidelines introduced in March that outline how TikTok manages synthetic media, which is content created or modified by AI technology.
The latest move comes amid the rapid adoption of generative AI technologies by organizations and individuals alike that enable users to create more realistic written content, images and videos. Such realism can cause confusion among viewers, making them more susceptible to cyberattacks or disinformation. Labeling is seen as a tool to combat the threats.
TikTok's updated guidelines required that creators use a sticker or caption alerting viewers that what they are seeing is manipulated by AI. Now they can use the labels offered through TikTok.
"AI enables incredible creative opportunities, but can potentially confuse or mislead viewers if they're not aware content was generated or edited with AI," TikTok executive wrote in a blog post this week. "Labeling content helps address this, by making clear to viewers when content is significantly altered or modified by AI technology. That's why we're rolling out a new tool for creators to easily inform their community when they post AI-generated content."
It's a significant move, considering the reach of TikTok, which boasts more than 150 million users in the United States and more than 1 billion worldwide.
Rapid Adoption of Generative AI
Interest in generative AI accelerated rapidly with the introduction of OpenAI's ChatGPT chatbot in late November 2022 and with the subsequent rollout of similar tools based on large-language models (LLMs), such as Google's Bard and Meta's Llama.
In July, the White House announced an agreement with seven of the leading AI technology companies to develop products that are secure and transparent. The vendors – Amazon, Anthropic, Google, Meta, Microsoft, OpenAI, and Inflection – agreed to adhere to several principles, including using a watermarking system, or something similar, to alert users to content that is AI-generated.
TikTok's new labeling tool received a positive response. Eduardo Azanza, CEO of Veridas, a digital identity verification and authentication company, said the move – combined with Instagram's earlier labeling decision – shows the media landscape is becoming more transparent when it comes to AI-generated content, noting that both companies have come under fire from U.S. and UK regulators regarding deepfakes and other AI-created images and videos.
"With an increase in the abuses of deepfake images and videos online, AI-generated content has the potential to spread misinformation on a large scale and manipulate the public, making these labels all the more critical," Azanza said. "AI will only continue to improve, and it has already become more challenging to distinguish authentic content from artificially generated content."
The new labeling capabilities "protect the public from being left to decipher the two and allows for informed media consumption," Azanza said.
A commentor on a Reddit thread wrote that it was "good to see labelling of AI-generated content gathering traction. Yes, it's a game changer for some content creators, but the sheer volume of blatant AI-generated content across TikTok, Instagram, and in particular, YouTube's Shorts feature is mindboggling."
Automatic Labeling on the Way
Along with the voluntary AI labeling, TikTok said it also will start testing an "AI-generated" label that the company plans to automatically use for content that was edited or created with AI.
"To drive more clarity around AI-powered TikTok products, we are also renaming TikTok AI effects to explicitly include 'AI' in their name and corresponding effects label, and updated our guidelines for Effect House creators to do the same," the company wrote.
House Effect is a platform to enable content creators to more easily develop, publish and share augmented reality effects for the social media site.
In the meantime, TikTok in the coming weeks plans to release education videos and resources to help content creators learn how to use the labels, with the company adding that "over time, we hope they will become another tool that creators and viewers use to share and contextualize content, similar to verified account badges and branded content labels."
The company also noted that it worked with its Safety Advisory Councils in developing the labeling tool, as well as industry experts, pointing to David Rand, a profession at MIT who is studying how viewers perceive various types of AI labels.
"It's really important that platforms develop effective labeling policies," Rand said in a statement. "We have found that across different demographic groups globally, the term 'AI generated' is widely understood as applying to content that is generated by AI."