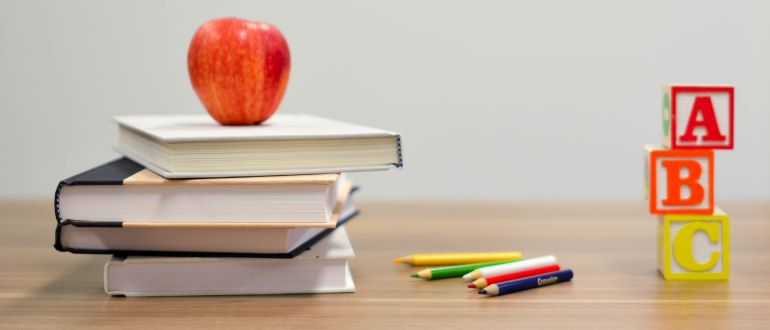 UNESCO is pushing for governments around the globe to quickly regulate the use of generative AI in the classroom and is offering new guidance that they can lean on.
The publication this week of UNESCO's 44-page document comes as many school systems worldwide begin the first full year of classes since generative AI exploded in the public's consciousness with the release in November 2022 of OpenAI's ChatGPT chatbot and subsequent followers like Google's Bard, Meta's Llama and Jasper Chat.
Such tools – built upon large-language models (LLMs) trained on massive amounts of data and which can answer human prompts with content like text, video, images and code – have been met with a mixture of excitement and trepidation, at times from the same corners.
In education, the promise of generative AI to enhance teaching and learning is offset by worries about chatbots helping students complete homework assignments, leaking sensitive data, using content without consent and expanding what already is a significant divide between the digital haves and have-nots.
UNESCO for several years has focused attention on the pros and cons of AI in classrooms in general, and this year has been beating the drum about generative AI. With the new guidelines, the United Nation's organization wants to ensure that the human element in learning and teaching is not lost within the rapid adoption of generative AI in the classroom.
"Such wide-ranging capacities for information processing and knowledge production have potentially huge implications for education, as they replicate the higher-order thinking that constitutes the foundation of human learning," Stefania Giannini, UNESCO's assistant director-general for education, wrote in the report. "As GenAI tools are increasingly able to automate some basic levels of writing and artwork creation, they are forcing education policy-makers and institutions to reflect upon their long-term implications for the creation, acquisition and validation of knowledge."
Giannini added that the "why, what and how we learn are now critical considerations for education in this new phase of the digital era."
'Human-Centered Approach' is Needed
The document outlines steps and policy recommendations for ensuring a "human-centered approach" to education, including setting an age limit of 13 for using AI tools in the classroom and urging more teacher training about the technology.
Other steps include adopting rules like the European Union's General Data Protection Regulation (GDPR) to ensure data isn't used without consent, taking a whole-of-government approach to the issue, regulating AI ethics, adapting copyright laws to AI and understanding the proper use and long-term implications of generative AI in learning and research.
The guidelines also touch on data privacy and assessing the potential risks of generative AI, while breaking down the responsibilities of AI tool vendors, service providers and institutional and individual users.
A key is ensuring that generative AI tools don't keep students from developing cognitive and social skills. They shouldn't replace the ability to run experiments or logically work out problems, the agency warned.
Speed is Needed
UNESCO officials are urging governments and school officials to address the issue as quickly as possible. ChatGPT became the world's fastest-growing app (before it was overtaken by Meta's Thread social media app this summer) and caught businesses, public agencies and education organizations somewhat by surprise.
A UNESCO survey of more than 450 schools and university this year found that fewer than 10% had developed institutional policies or formal guidance around the use of generative AI applications.
"The result illustrates the uncertainties in responding to the sudden emergence of newly powerful generative AI applications that can produce human-like output, including summaries, essays, letters, computer programs, art and more," the agency wrote in June. "The vacuum of guidance shows that education systems are working to catch up with the new technology."
In July, UNESCO released another report about the generative AI and education, with Giannini writing that "the digital changes we are living through are thrilling, jarring, full of opportunity and, at the same time, terrifying."
Where Generative AI Fits
Other organizations also are working through generative AI's role in the classroom. The International Society for Technology in Education (ISTE) counts AI among its key initiatives, saying on its website that "generative technologies like ChatGPT, while causing a stir, present an opportunity to transform learning – as long as educators and learners understand how to strike the proper balance between the risks and benefits."
In a blog post for ISTE, Maureen Brown Yoder, a professor emerita at Lesley University, wrote that pushes by some educational systems to ban ChatGPT to thwart massive cheating miss the issue that such technologies raise.
"The challenge – and opportunity – for educators is to learn how to use it thoughtfully, ramp up their media literacy curriculum and develop assignments that lead students to turn in original and creative work," Yoder wrote.
There's also been a months-long debate in Reddit among educators, with some saying ChatGPT and similar tools are working against teachers and others doubting their near-term impact. However, others argue that generative AI in the classroom is inevitable and educators need to embrace it, just as math teachers in the 1990s started teaching students how to use calculators, rather than ban them.
One compared the advances in AI to the invention of fire.
"I am already on the AI train and it is moving forward at blistering speed," one wrote. "In less than one year, AI will write complete cartoon scripts, produce the soundtrack, produce the animation and produce voices. The world changed and no one really understands it.… AI research and optimization is moving fast. I am in absolutely awe of how well these new tools work and how fast they can generate photos and text."