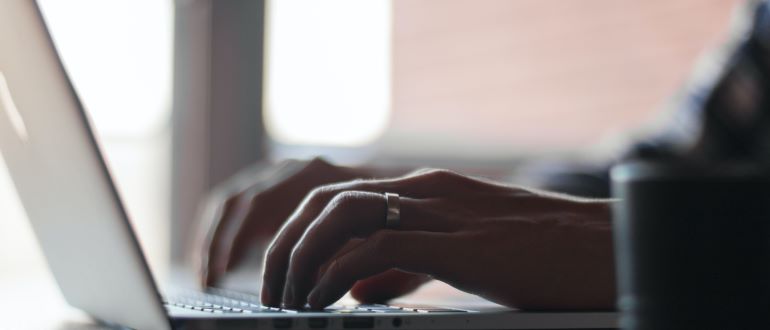 ChatGPT and other generative AI tools are becoming a huge time-saver for many office workers, with some believing it could eventually save them a day's worth of work each week.
That's why it was surprising to see that 36% of workers in a recent survey by SnapLogic aren't using generative AI tools at all right now, according to Manish Rai, vice president of product marketing at the integration software vendor.
"Given the amount of people in businesses who jumped on the bandwagon and how fast it has been growing, that was a little surprising," Rai told Techstrong.AI. "It seemed a little bit higher than what we would have expected because we expected a lot of people at least go and try it."
That said, it also could be that those in Silicon Valley "live in a bubble … and we overestimate the use of technology and how fast it gets percolated," he added.
Generative AI Could Save a Day's Work
However, there's no denying the benefits being seen by those who do use generative AI in the workplace. About 67% of those surveyed said the technology saves them one to five hours a week, and 24% said it could save them six to 10 hours of work per week now. In addition, 47% said it has the potential to save them that much time in the future.
OpenAI's ChatGPT chatbot, which was released in November 2022, "was one of the fastest to 100 million users when it came out and, frankly, it's not surprising in some ways that two-thirds of the people who use it are saying it's saving them one to five hours," Rai said.
SnapLogic signed up Censuswide to survey mid-level office workers in the United States, UK, and Australia at enterprises more than 250 employees in September. In all, Censuswide surveyed 904 workers.
They survey not only outlined the benefits of generative AI, but also how it is being used in the workplace, the thirst among employees for more training, and the debate among those who use the technology covertly without telling their employers.
Still a New Technology
One of the themes that pops out of the survey is that while generative AI is steamrolling through the business world, it still is a relatively new technology that really caught fire with the release of ChatGPT a year ago, which widely demonstrated how it could be used.
Rai said the history of business is replete with introductions of technologies – like the internet and email – that initially were downplayed by executives before they became foundational to their businesses.
"With new technology, the first thing that pops up is around security and compliance and governance," he said. "That's the first order of concern in enterprises in using that technology and that tends for some people to ban the use of technology while they figure out the security and compliance implications before allowing it."
Rai said that it's a "natural phenomena that we're seeing, that whenever a disruptive technology comes out, there's some percentage of people who will want to embrace it wholeheartedly and they think the benefits outweigh the risks. But there's another percentage who think the opposite."
A Range of Uses
SnapLogic itself in April unveiled SnapGPT, a component of its larger Iris AI and machine learning offering that uses large-language models like ChatGPT to reduce the amount of time it takes for businesses to take an idea from intention to implementation. One customer, Barnard College in New York, used SnapGPT to create an integration in less than an hour, a task that would've have taken a day or two without the generative AI tool.
Rai is seeing other uses of SnapGPT, including documenting an existing integration.
"Software developers are not very good at documenting the work they do and the challenge is when you have turnover, new people who have to take over and maintain the work somebody else has done," he said. "If you're able to use the AI to document that work, it makes their lives so much easier."
Onboarding new people and sorting through and summarizing research papers are other ways people are using SnapGPT, which in turn can save companies money, he said.
According to the survey, generative AI is being used for research almost half the time. Other uses include creative writing (36.45% of the time), marketing writing (26.75%), and design and translation (24.96%, each). Other uses include social media writing, image creation, and coding.
Generative AI Under the Covers
Workers also were asked about the covert use of generative AI, with 40% saying they've used the technology without telling their employer or colleagues, with another 22% saying they would do this if they didn't know the answer to a question and were too embarrassed to ask. In addition, 13% said they use it covertly to impress colleagues with their knowledge or abilities, and 22% said they wouldn't use it if they had to disclose it their use to their employers.
However, the desire to learn how to use it is strong. About 68% said they don't have a good enough understanding for their current role and 53% said they want to learn more about using it. About 63% said generative AI could do 10% to 50% of their job.
In addition, 81% said learning how to use the technology will be essentially as their careers continue.
Organizations should make sure they are offering workers ways to learn generative AI, for both their sake and that of their employees.
"I do think that the companies that are dragging their feet on developing a comprehensive generative AI policy for their employees do risk being left behind," Rai said. "They need to set up some strict guidelines on the usage policies, roll it out quickly, train their people and actually encourage them to use them. Maybe even standardize on one and then I could even provision an account for you if you want to use it and do that. We are doing that ourselves inside the company."
Using generative AI and training employees on its use is a competitive advantage, not only against traditional rivals but also nimble and more efficient upstarts that are relying heavily on such advanced technologies, he said.