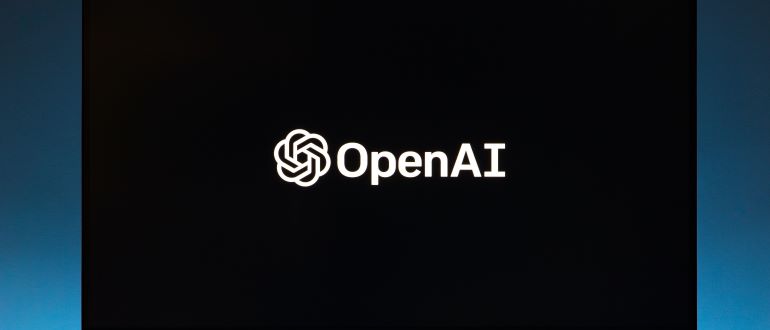 OpenAI, which a year ago rolled generative AI into the collective consciousness with the release of its ChatGPT chatbot, is now putting more control of the technology into the hands of its users.
The company is releasing a platform that will let users easily create custom versions of ChatGPT to fit with their particular needs and to make these versions – called GPTs – available in mobile device-like fashion via an online app store coming later this month.
No coding is required, with users being able to create custom GPTs by introducing such elements as new datasets or images, according to OpenAI executives. The interface will guide users through the steps needed to create a GPT.
"You can make them for yourself, just for your company's internal use, or for everyone," the company wrote in a blog post. "Creating one is as easy as starting a conversation, giving it instructions and extra knowledge, and picking what it can do, like searching the web, making images or analyzing data."
The platform is one of several new offerings OpenAI unveiled this week at its first DevDay developer event and among a range of new generative AI efforts underway by high-profile vendors like Microsoft, Google and Meta.
The platform for custom ChatGPT versions grew out of a demand by users, according to OpenAI.
"Since launching ChatGPT people have been asking for ways to customize ChatGPT to fit specific ways that they use it," the executives wrote. "We launched Custom Instructions in July that let you set some preferences, but requests for more control kept coming. Many power users maintain a list of carefully crafted prompts and instruction sets, manually copying them into ChatGPT. GPTs now do all of that for you."
In its announcement, OpenAI showed a range of possibilities for GPTs, from tech advice to creative writing coaching to board game instructions.
ChatGPT Leads the Way
With ChatGPT, OpenAI immediately accelerated the push behind generative AI that fueled the development of similar tools, including Google's Bard, the Meta AI assistant and the Bing Chat from Microsoft, which has invested more than $10 billion in OpenAI and is using its AI technologies in a range of products and services.
ChatGPT's popularity is undeniable. It at one point was the fastest-growing app ever and CEO Sam Altman told DevDay attendees that is now has 100 million users each week. The new platform for creating custom GPTs and the upcoming app store are designed to add value to ChatGPT and increase the number of users.
The GPT Store will feature offerings from verified builders and GPTs in the store will be searchable. They also could climb leaderboards to highlight the most popular GPTs and another feature will spotlight some in such categories like productivity, education, and "just for fun."
Eventually those with the most-used GPTs will be able to earn money, the company said.
In addition, developers will also be able to make APIs available to the GPT to bring in external data or interact with outside software.
"Connect GPTs to databases, plug them into emails, or make them your shopping assistant. For example, you could integrate a travel listings database, connect a user's email inbox, or facilitate e-commerce orders," the executives wrote. "The design of actions builds upon insights from our plugins beta, granting developers greater control over the model and how their APIs are called."
Organizations that use ChatGPT Enterprise, a business-focused version of ChatGPT launched in August, will enable those inside a company to design internal-only GPTs that are published to the enterprises' workspace. Through an administrative console, the company decides where the GPTs can be shared and if external GPTs can enter the work environment.
OpenAI Turbo-Charges GTP-4
The custom ChatGPT platform was one of several new capabilities OpenAI unveiled. The company also announced the preview of a GPT-4 Turbo model that is more up-to-date on its knowledge of world events – now reaching April – includes a 128K context window to fit more than 300 pages of text into a single prompt, and is being at a price three times cheaper for input tokens and twice the cost of output tokens.
OpenAI also talked about new Assistants API for developers and multimodal capabilities in the platform, including for image creation tool Dall-E 3 (developers can integrate it directly into apps and products) and text-to-speech model (they can now create human-quality speech from text).
OpenAI, in an initiative dubbed Copyright Shield, reportedly also will cover the legal costs of ChatGPT Enterprise users and developers accused of violating copyright laws in developing chatbots. Writers and other artists are suing OpenAI and other companies for allowing the large-language models that are the foundation of ChatGPT and that use the internet and other publicly available information – including the artists' works – without paying them for the use.
Innovations in Generative AI
OpenAI isn't the only company this week expanding their generative AI initiatives. Through a partnership with Inworld AI, Microsoft's Xbox business is making generative AI tools available to game developers to use when creating characters, dialogue and scripts.
"As game creators have begun experimenting with AI Large Language Models (LLMs) like OpenAI's GPT (the AI that powers ChatGPT and Bing Chat), we see a world of opportunities to accelerate game developer creativity, reduce complexity and enhance player experiences," Haiyan Zhang, general manager of gaming AI at Xbox, wrote in a blog post.
The companies aim to create AI tools that developers can use for dialogue, story and quest design, including an IA-based design copilot to enable developers to explore creative ideas and turn prompts into scripts and dialogue tress. In addition, an AI character runtime engine can be integrated into the game client, Zhang wrote.
For its part, Google-owned YouTube is experimenting with a Bard-like conversational AI tool for such tasks as answering user questions about video's they're watching or getting recommendations for content. In addition, for academic videos, the chatbot will offer quizzes and responses to drive a deeper understanding of the subject.
YouTube also will use AI to organize large comment sections of long-form videos into themes, enabling video creators to use the summaries to more easily engage users in discussions of the videos.
Both tools are in the experimental stages. The chatbot is starting with a small number of people on a subset of videos and will expand to YouTube Premium members in the United States on Android devices. The comment summaries is running on a small number of videos that are in English and have large comment sections. YouTube Premium members also will be able to opt-in to test the technology.
Meta: Keep Our Tools Out of Politics
Lastly, Facebook-parent company Meta reportedly is changing its policies to ban political campaigns and advertisers in regulated industries from using its generative AI advertising tools. According to Reuters, Meta disclosed the move in updates to its help center this week after the news site published its story.
"As we continue to test new Generative AI ads creation tools in Ads Manager, advertisers running campaigns that qualify as ads for Housing, Employment or Credit or Social Issues, Elections, or Politics, or related to Health, Pharmaceuticals or Financial Services aren't currently permitted to use these Generative AI features," the company wrote on pages outlining the tools.