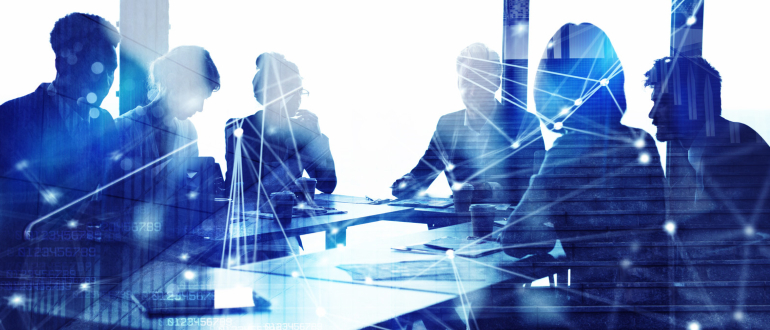 OpenAI is rolling out a version of its widely popular ChatGPT tool aimed at enterprises with features designed to address the simmering corporate concerns about security and privacy with the AI chatbot.
ChatGPT Enterprise also comes with promises of better performance and corporate-grade data analysis capabilities and eliminates the usage caps that are found on the free and ChatGPT Plus versions, all of which could help it better compete in an increasingly crowded generative AI market.
"We believe AI can assist and elevate every aspect of our working lives and make teams more creative and productive," OpenAI wrote in a blog post this week. "Today marks another step towards an AI assistant for work that helps with any task, is customized for your organization, and that protects your company data."
ChatGPT came out of the box fast when it was released at the end of November 2022, hitting 100 million monthly active users by January and becoming the fastest growing application in history until Meta's Threads overtook that in July.
OpenAI's partnership with Microsoft – which has invested more than $10 billion in the startup – also has helped, although recent reports indicate that OpenAI is burning through cash as it continues to develop ChatGPT, which is based on the company's GPT-4 AI model, and that ChatGPT is costing the company $700,000 a day to run.
Todd R. Weiss, senior analyst with The Futurum Group, told Technstrong.ai it's not surprising that the kind of work OpenAI is doing is costing a lot of money.
"But to keep this work going, OpenAI must find ways to seriously monetize this technology and this is a good start," Weiss said.
ChatGPT and the Enterprise
According to OpenAI, ChatGPT already has a strong presence in the enterprise, with employees at 80% of the Fortune 500 companies using it. In addition, the vendor is listing large corporations like PwC, The Estee Lauder Companies, and Carlyle as early users of ChatGPT Enterprise.
However, even as businesses continue to adopt ChatGPT, there are ongoing worries that using the chatbot raises the risk that sensitive and proprietary data could leak, with some companies like Verizon, Apple, Amazon and JPMorgan Chase banning or putting restrictions on its use.
New features in ChatGPT Enterprise aim to calm those security and privacy fears. According to OpenAI, businesses "own and control [their] business data in ChatGPT Enterprise. We do not train on your business data or conversations, and our models don't learn from your usage."
Allaying Corporate Security Concerns
The business tool is SOC 2 compliant and all conversations are encrypted, both in transit with TLS 1.2+ and at rest with AES-256. This should ease the security worries of larger companies, according to Rob Enderle, principal analyst with The Enderle Group.
"Enterprises have higher requirements for security and privacy than smaller operations and need tools that are compliant with their related policies, so a tool designed for these policies substantially reduces both corporate and decision maker risks and should be well-received," Enderle told Techstrong.ai.
There are other features ChatGPT Enterprise offers. A new admin console offers domain verification, single sign-on, and an analytics dashboard that gives insights on use, which enables large-scale deployments int the enterprise. Collaboration comes through shareable chat templates, and there is unlimited high-speed access to GPT-4 and Advanced Data Analysis, a feature that in ChatGPT Plus was called Code Interpreter.
In addition, access to GPT-4 is twice as fast as users of ChatGPT or ChatGPT Plus get, and enterprise users get four times the input and conversations with a 32,000-token context window.
It's unclear how much ChatGPT Enterprise will actually cost enterprises. ChatGPT Plus is priced at $20 a month per user. To find out about the price for ChatGPT Enterprise, organizations are told to "contact sales."
The Futurum Group's Weiss said it's likely that pricing will vary based on a customer's needs and budget.
"OpenAI must soon have some approximate prices available early in the process where enterprises can figure out how much the use of this technology will cost them, just like there are easy ways to price out cloud usage with AWS or Azure and the rest by going to a webpage and eyeing the pricing charts," he said. "By opening up and publicizing that pricing, enterprises will be able to more clearly make business decisions for the use of ChatGPT."
More Features to Come
OpenAI says it also is working on upcoming features, including more customization capabilities, more powerful versions of browsing and Advanced Data Analysis tools for specific roles like data analysts and marketers, and a ChatGPT Business version for smaller teams.
OpenAI is releasing ChatGPT Enterprise as it looks to keep pace with the growing competition, such as Google's generative AI plans and Microsoft's Bing Chat Enterprise, which launched in July.
Enderle said that the use of generative AI in the enterprise will continue to grow, but that a limiting factor is the lack of skills within organizations to use it properly.
"The process should be assess, learn, then deploy, but the assess part has been tossed out and deploy has been put ahead of learn, which is causing operational problems with the deployment," the analyst said. "Once we get to a critical mass of skills, it should become a bigger part of the enterprise than any other type of tool and effectively change the fundamental aspects of many jobs."