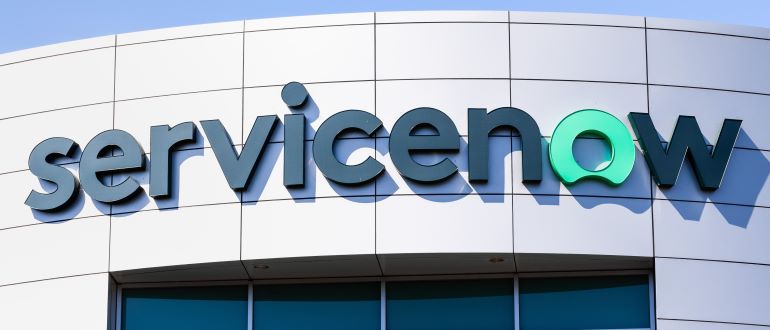 Declining productivity gains have been a cause of concern now for several years but with the rise of generative artificial intelligence (AI) the potential to reverse that trend is one of the key reasons so many organizations are now investing in an emerging class of technologies that promise to transform the way everyone works.
One of the primary reasons so many organizations are not as productive as they should be, of course, is that there is a lot of duplicate efforts being made. No one knows what intellectual assets in the form of various documents and other types of content already exist within an organization so there's a natural inclination to create yet another version of the same asset. Now with the forthcoming arrival of generative AI tools such as Now Assist Virtual Agent from ServiceNow there may be an opportunity to break that logjam.
Scheduled to be available in September, Now Assist Virtual Agent from ServiceNow is going to be embedded within the Now platform that ServiceNow created to deliver a growing portfolio of software-as-a-service (SaaS) applications. The generative AI capabilities the company has added to that platform are being provided via integrations with the large language models (LLMs) that are at the core of the Microsoft Azure OpenAI Service that is based on the generative AI platform created by OpenAI. Following that effort, ServiceNow will also be adding LLM that it is developing for specific domains.
Those capabilities will be integrated into the forthcoming Vancouver release of the Now platform that includes a ServiceNow Generative AI Controller and a Now Assist for Search tool to provide that integration. Now Assist Virtual Agent, an extension of Now Assist for Search, enables end users to invoke Now Assist for Virtual Agent to ask natural language questions to surface, for example, product images that can be found on the Now platform.
ServiceNow is also planning to make available Virtual Agent Designer, a low code tool for creating conversational workflows using LLMs from OpenAI in addition to domain specific LLMs that ServiceNow has committed to building.
The overall goal is to provide each employee with a digital assistant integrated with a workflow platform to increase their productivity by going beyond the core capabilities a generative AI platform enables, says Jeremy Barnes, vice president of platform product AI for ServiceNow. "They can take an action," explains Barnes.
It's still early days as far as how broadly generative AI will be applied within business workflows. It's already being used to make it possible for employees, for example, to create documents faster than ever. However, without some mechanism to make it much simpler to discover those documents within the context of a workflow as it occurs in real time, there's a good chance much of that work is not going to leveraged by their colleagues. Instead, each worker will create a variation of the same basic document, which in effect, is a duplication of effort that over time conspires to limit major gains in productivity regardless of how much has been previously invested in IT.
Any such gains would, of course, have a major impact on the global economy assuming generative AI doesn't also lead to a level of productivity increase that winds up eliminating jobs at a rate faster than it might create new ones. Like it or not at this point, the entire human race, for better or worse, is about to find out.