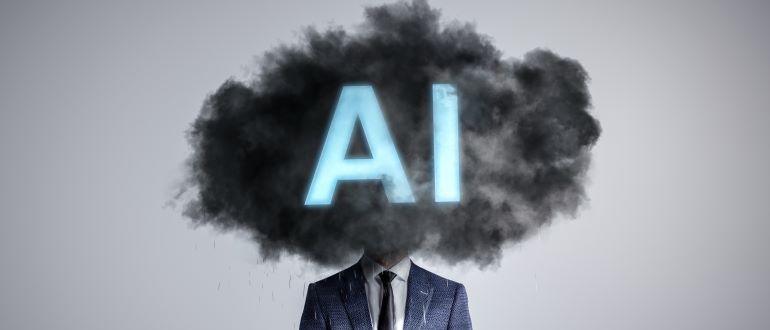 Artificial intelligence's evolution has occurred over decades. Most recently, the innovation has reached a new level and capacity, one that brings greater promise and potential for enterprises. However, as with any technology, AI requires careful consideration and implementation to succeed. Organizations can achieve this by understanding the key pitfalls that commonly arise in enterprise AI, and how to avoid them.
Organizational Change Management   
Among the leading obstacles for enterprise AI today is organizational change management that takes advantage of AI techniques and benefits. It requires a unique business alignment across a company, specific to AI's potential. Stakeholders and employees need to have a base understanding of the technology and realistic expectations. Leaders and teams with in-depth experience in the field are also necessary, along with best practices, the right processes and structure. We approach this with a Center of Excellence designed to accelerate AI impact. A similar format can help build the foundation for your AI effort. Organizations should also aim to operationalize AI. Many have a lot of sandboxes and difficulty deploying real solutions. A solid development and leadership team with AI expertise will help.
Determining ROI 
Creating and understanding AI return on investment is also a frequent issue for enterprises. AI can be a big cost, and deployment can be extraordinarily complex. Risk and value can be difficult to identify and establish, as not all AI applications can be easily coupled with ROI calculations. In the instance, a customized assessment of data and circumstances is needed. It may coexist with AI applications where ROI is transparent. Companies must understand the nuts and bolts of AI ROI, and determine ROI, especially around asset creation and asset realization with respect to AI innovation. It can take time and effort, but is imperative to maximize AI's value in your organization.
Business Case Alignment 
Additionally, organizations often struggle with aligning AI to business cases. Many misunderstand that AI is a business enabler, not a solution. Prevalent mistakes include putting the business case first, or AI first. The best path is to align business cases to AI. Focus on business problems that are typically about operational efficiency or competitive advantage – then align AI capabilities to that. It's important to establish AI programs and the business cases associated with them at the corporate level, or based on specific business use cases. It helps drive AI's full capacity, reduces risk and circumvents unnecessary costs and problems.
Lack of "AI-Ready" Data  
Many enterprises also lack data that is ready for AI, i.e., quality, timely, consolidated and curated. AI requires a lot of data and information to succeed. Leaders must create a data estate and data governance that can support it, with the right team or vendors in place to regularly ensure data quality, diversity, accuracy, adequacy and interpretation. AI data must be assessed and prepared to achieve best outcomes and objectives. It includes creating the right environment for its capture, storage, and access. It is a key area where experience counts. Company leaders and stakeholders should also have a basic understanding of data's importance. Without the right data, AI applications will not reach their potential.
Overhype 
Last, there is a fair share of AI overhype in the market today. AI may have amazing capabilities, but it has to be taken into context – what it does well, what it does not do well, and how it can be applied to business. GenAI is an example. AI (conventional and generative) is not a magic bullet. There is still a lot of work to do related to how to use AI and how to make AI work for you (including taking care of, and having, good data). The best path is to learn, adapt and get help from experts to sift through the noise and accelerate your AI journey.
Most importantly, know that AI can cause disruptive innovation in your organization. Be prepared to use that to your advantage. Pay close attention and be ready to adapt and evolve.