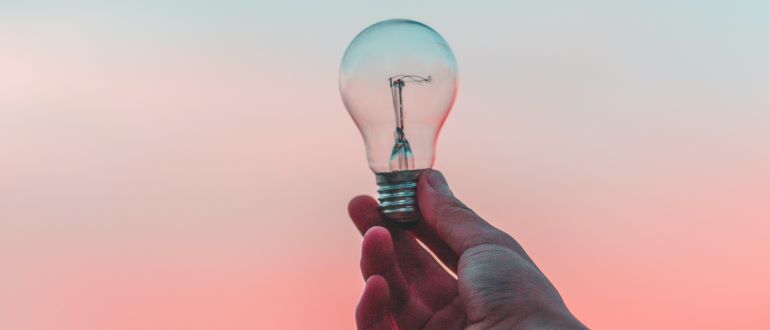 In today's rapidly evolving business landscape, leveraging generative AI is becoming more essential for companies to stay competitive and drive innovation. One way company leaders can assess, experiment and deploy new technology is through an Innovation Lab. Innovation Labs provide R&D space for team members to learn, test, fail and succeed with emerging technologies. Successful Innovation Labs require investment, focused experiments tied to business priorities and fostering empowerment through knowledge sharing. I've been driving and evolving the Innovation Lab at my own company for several years. Here, I'll share tips and lessons that you can use at your company.
Invest In People
Several investments are required to launch an Innovation Lab. At the top of the list: Time. Simply providing team members with the hours to co-work and experiment is a requirement. Innovation Labs need space, both mental and physical. Help your working group find dedicated time or a dedicated location to work together. This creates the psychological safety that enables developers, marketers and tinkerers to create new proofs of concepts.
At our agency, this is table stakes. Our clients are always asking us: "What's next and how do we use it?" Over the past few years, this has pushed us to test and embrace new technologies such as generative AI, metaverse experiences and virtual reality, and to develop POVs, use cases, and demos that benefit our clients.  I recommend that your Innovation Lab have designated roles for leadership as well as a steering committee. This is not a free-for-all exercise, but a focused effort to align on the ideal experiments and proceed. I've really enjoyed recruiting developers to our lab; they appreciate the creative freedom to set aside client scopes and deliverable timelines to tinker and think. We benefit greatly from leadership involvement. When stakeholders are involved and show interest, it inspires teams to be creative and deliver interesting concepts.
Identify Experiments That Could Solve Business Problems
The rate of tech innovations has exploded in the past few years. The temptation exists to adopt many emerging tech pieces and upend significant business processes. Instead, an Innovation Lab provides the structure and working space to match business problems to technology types, or technology types to business problems. Each experiment must be driven by a hypothesis in order to create an eventual return on investment. When evaluating a new tech, we first look to understand if use case opportunities could be external or internal.
Recently, our Innovation Lab launched two programs that might inspire business leaders to experiment with AI technology. When our marketing team wanted to create a unique and engaging conference activation, we experimented with using ChatGPT as a fortune teller. Our DrupalScope innovation provided a fun touch screen horoscope experience for attendees of DrupalCon 2023.
Our team iterated through question and response types which included lots of puns and wordplay and skinned the experience using Drupal's web code, resulting in a beautiful display that generates a print-out fortune souvenir. Attending executives repeatedly complimented our magic screen. This is a great example of using new tech in a fun and creative way for an external audience. Our tech could easily be adapted for retail or recruiting use cases.
When we evaluated internal use cases, we learned of a need to deliver faster help to our many managers and team members. Chat tech like OpenAI's ChatGPT can be unpredictable, but highly useful. We found a way to test and learn in a safe and responsible manner while educating those who are using our tool. Our AI Helper tech takes requests from team members and provides ideas, resources and internal company information for a variety of requests like Explain Anything, 10 Ideas for Content, Coachee Advice and Ice Breakers for Meetings.
Team members are adopting the tool as a daily co-pilot as our Innovation Lab charts out the next data sets and information that we can integrate. This innovation gives our Lab team a low-risk proof of concept to iterate and improve, while also helping our team members locate timely information and become more efficient. Since we're using OpenAI's API connection, and controlling input and output text, we can keep our data out of the AI training model and also have more control of text responses in order to personalize and brand interactions.
Empower Through Knowledge Share
Once your Innovation Lab is funded and experimenting, it's critical to share the learnings! Internal Lab sharing inspires members and leads to new collaborations. Sharing demos, progress and timelines with broader company groups can be even more satisfying.
I've personally seen interest and feedback explode after a successful demo. The most exciting times at our Innovation Lab are when we categorize and optimize based on ideas and feedback from others.
In order to best share progress and news, I recommend that your Innovation Lab have weekly communication with broader technology or development teams as well as a monthly status to a broader company audience. This could be in a recorded video or during a live company all-hands meeting. Promoting your Lab's work accomplishes so many goals. You'll find more brilliant minds to recruit to the Lab, receive new ideas, news and requests, and you'll dazzle stakeholders across your organization. All in all, an Innovation Lab will help your company unlock the next big internal or external efficiency.