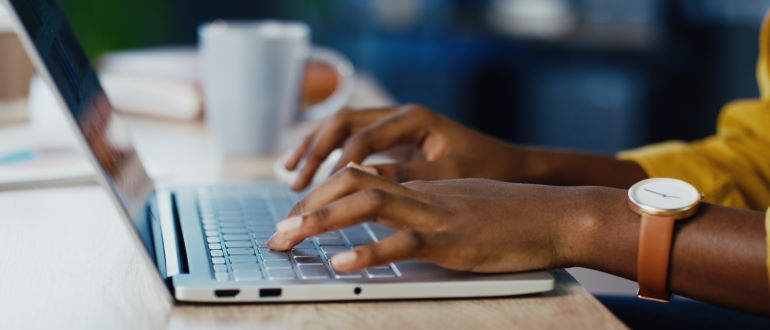 For journalists, it's as if someone has added an extra chapter to the Bible. The AP Stylebook used by generations of journalists as a near-religious guidebook has added a new chapter on the subject of artificial intelligence.
Journalists, says the AP, should not use ChatGPT to create publishable content. But while the AP and other media outlets look to handcuff AI, their efforts may be in vain as at least one new organization, LocalLens, is using AI-generated news stories to fill the void in local news caused by the wave of closures of local newspapers in recent years.
Generative AI has the ability to create text, images, audio and video, but sometimes has trouble distinguishing between fact and fiction. News organizations eager to retain the trust of audiences who often have a disparaging view of media are trying to be transparent about the use of AI. For the AP, this generally means a ban on the use of AI unless AI is the subject of the story. The ban isn't exactly 100 percent, however.
AI can still help the AP with tasks just short of publishing like creating headlines, generating story ideas, suggesting possible edits, offering questions for interviews and generating news digests sent to subscribers, says Amanda Barrett, AP's vice president for standards and inclusion. Meanwhile, the AP has reached a deal with ChatGPT-maker, OpenAI, that allows it to use the AP archive for training purposes in a trade that gives AP access to OpenAI's product and technologies.
Other news media remain nervous about the impact of generative AI on their operations. The New York Times, for example, quietly updated its terms of service that prohibits the scraping of its content to train AI language apps without express permission. This includes machine learning, software programs and any artificial intelligence systems.
Large language models have been basically gobbling up material scraped from the internet unencumbered by any restraints. The New York Times hints at the possibility of criminal plagiarism lawsuits for violators. OpenAI, meanwhile, is trying to stay ahead of scraping criticism by offering websites a way to block its AI-training crawler. OpenAI also has donated $5 million to American Journalism Project to support local journalism, a move that some observers liken to a public relations exercise due to the relatively paltry sum involved.
Meanwhile, one new media organization sees an opportunity to fill the void left by the closure of more than 2,000 local newspapers in the United States over the past decade that has resulted in the formation of large "news deserts." LocalLens, based in New Jersey, is unabashedly using large language models and government records to automatically generate stories about local government meetings without human oversight. LocalLens is the brainchild of Mat Hernandez, an Allentown, NJ school board member.
"We're alarmed at how difficult it is to follow the actions of our school boards, city council, zoning boards, board of elections and other local bodies that have so much influence over our lives," says LocalLens which aims to make it easier to follow local news in communities.
From a quality standpoint, a reading of LocalLens (thelocallens.org) articles by one techstrong.ai contributor shows LocalLens stories to be indistinguishable from that written by humans – to the casual reader.
LocalLens says it will correct errors if contacted. LocalLens admits the technology isn't perfect but believes AI news stories are worth the risk to shed light on local government meetings that are rarely covered comprehensively by existing news organizations. For the moment, LocalLens is generating articles about New Jersey, but website visitors can enter their zipcode to be put on a waiting list.