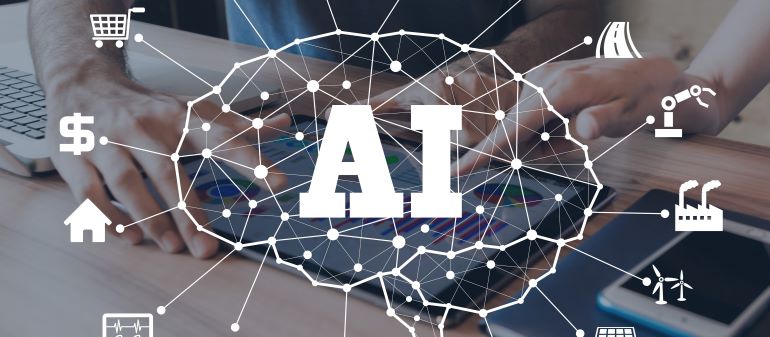 Workflow automation specialist, Instabase, recently announced the release of AI Hub, a generative AI-based platform for content understanding comprised of three central components called: Converse, Build and Apps.
These components combine the company's content understanding capabilities with large language models (LLMs), built on OpenAI's GPT-4 to help support professionals streamline workflows and analyze document sets.
Converse allows users to chat and analyze documents including financial data to legal contracts, conduct queries on the documents and extract relevant information, such as identifying key terms and summarizing a contract. The app lets users translate documents and ask questions in the language of their choice.
With AI Hub Build, users can build applications to drive repeatable end-to-end workflows for similar kinds of documents, for example client onboarding, invoice processing or receipt verification.
The third key piece of the Hub is the app store, which offers users a suite of pre-built applications, including one for passport and driver's license verification and another for income verification with pay stubs, bank statements and tax-forms, etc.
Clemens Mewald, head of product at Instabase, says in the future, third-party developers will be able to publish apps to this store, and share with the AI Hub community.
"The AI Hub platform has been created keeping in mind the professionals or enterprises whose work is content intensive and needs to extract specific information from huge amounts of complex data and documents for analysis," he says.
The target market includes the most regulated industries such as banking, healthcare, legal, insurance and the public sector.
"For instance, individuals preparing tax returns, searching for a lifetime's worth of photos and more, or doctors, lawyers, insurance claims adjusters, accountants and realtors," he notes.
He adds while LLMs excel in answering general-knowledge questions, they have not effectively addressed queries related to specific content corpora, such as documents, spreadsheets or other unstructured data.
Instabase utilizes its innovation and expertise in document understanding to create a digital representation of various content, ranging from handwritten notes to spreadsheets.
"This approach provides the LLM models with a newfound comprehension of structure, style and meaning," he says.
Caroline Carruthers, CEO of data consultancy Carruthers and Jackson, compares Instabase's latest innovation to a real-time Blinklist, an app which summarizes books in 15 minutes.
"I'd argue that the concept of simplifying documents using technology isn't in and of itself revolutionary, but GenAI is certainly speeding up the process," she points out.
She agrees the platform could be particularly useful for text-rich organizations, such as legal professionals dealing with lots of contracts.
"Being able to summaries papers and archive cases for legal firms will be a game changer for the industry, speeding up both drafting and research work," she says. "However, there will still be a requirement for human oversight, especially given the widely document hallucinations problem with GenAI models."
Carruthers adds, while these tools will improve productivity, they won't completely replace humans. Mewald notes the models significantly enhance the platform's capabilities in understanding documents and substantially reduce the time required to develop automated solutions for repeatable workflows.
"What used to take a few weeks can now be accomplished within a few minutes," he says.
He says generative AI brings several key benefits to businesses when utilized as a chat app, with the foremost advantage lying in the significant boost to productivity it offers.
"By harnessing the power of generative AI within a chat app, enterprises can streamline their operations and accomplish time-consuming tasks with remarkable efficiency," he says. "The power of such a technology is that it fundamentally changes how we interact with information from handwritten notes to PDFs, to spreadsheets, to even code."
He adds when third-party developers can publish apps, share them with the AI Hub community and monetize the apps on AI Hub, it will allow users of AI Hub to discover and use the apps to improve their workflows.
"Ultimately, AI Hub will become a community where anyone can create and distribute AI-driven applications," Mewald says. "As we look forward in our roadmap, we're excited to see the same transformation happen in other modalities, including audio, video and more."
Carruthers says she anticipates the market will start seeing many more AIs being created in a "bubble" so organizations can control what data is being used to train the models, as well as feeding them with proprietary data without the risk of it falling into the hands of competitors.
"This bespoke approach to GenAI models may help to mitigate hallucinations by using specific data sources, but could also have unintended consequences which will make the results less 'fluent' due to a smaller pool of data," she explains.