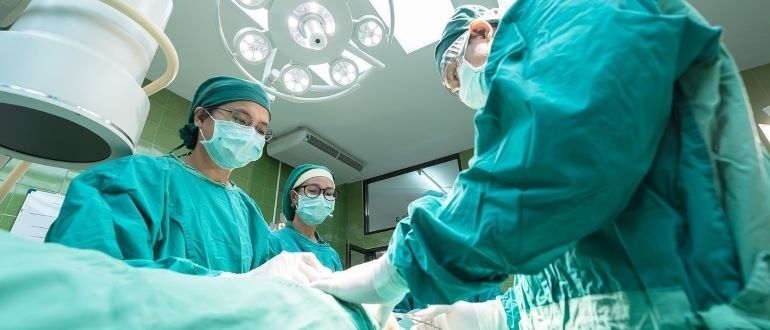 An increasing number of in vitro diagnostics (IVD) device manufacturers plan to integrate AI technology into their devices to enhance diagnostic capabilities, treatment predictions and the workflow of oncologists, according to a report from Global Data. 
A total of 1,490 active clinical trials for in vitro diagnostics (IVD) devices, including 569 trials specifically focused on oncology diagnostic devices, have been identified in the analyst firm's Clinical Trials Database.
Among these trials, nine involve analysis or partial analysis. In a significant development this month, Mindpeak, an artificial intelligence (AI) solution and software provider, has joined forces with Proscia, a computational and digital pathology solutions company, to enhance cancer diagnosis.
This collaboration aims to streamline pathologists' workflows by utilizing AI to make more efficient clinical decisions based on digital pathology images of patient samples.
The primary objective is to improve the diagnosis of breast cancer through the employment of Mindpeak's breast cancer detection software, BreastIHC, and Proscia's open digital pathology platform, Concentriq Dx, in conjunction with AI-powered digital pathology analysis.
Meanwhile Huashan Hospital and United Imaging Healthcare are currently conducting an active trial known as Artificial Intelligence Neuropathologist.
The trial seeks to evaluate the AI's unsupervised and fully automated ability to detect central nervous system (CNS) tumors. By analyzing and processing samples at a faster rate than physicians, the device aims to expedite treatment for individuals and enhance the accuracy of diagnoses, eventually releasing an AI-led device with clinical pathological diagnoses capabilities with an accuracy of more than 90%.
From the perspective of Dr. Harvey Castro, a physician and health care consultant, the Global Data projection seems highly plausible and represents a natural progression in oncology and diagnostics.
"AI can significantly enhance diagnostic efficiency, accuracy and personalized care, which can be particularly impactful in oncology," he says. "Earlier and more accurate diagnoses could lead to more effective treatments and potentially improved survival rates."
This will also allow oncologists to manage their time and resources more efficiently, as AI can help by handling routine diagnostic tasks, allowing health care providers to focus on critical decision-making and patient care.
However, the complexity of cancer and variations among patients mean that AI systems must be highly sophisticated and able to learn from vast and diverse data sets.
"Adopting AI tech may increase the cost of IVD devices, which could pose accessibility issues in regions with low resources," he says. 
Rina Shainski, chairwoman and Co-founder of Duality Technologies, notes AI is becoming increasingly powerful to assist doctors with clinical decision support, such as predicting whether aggressive breast cancer will spread.
"Such decisions are critical for delivering the best quality of care to patients and even saving their lives," she says. "For predictive AI models to be so very capable, they have to be trained on high-quality data – this is a real challenge, due to the scarcity of such data and the difficulty of accessing it for purposes of training and testing AI models."
She explains that often collecting data from sufficiently large cohorts of specific oncology patients, such as those with triple negative breast cancer, requires accessing data from several medical centers.
"This makes such projects extremely difficult as patients' data is protected by regulations and may reside in several locations sometimes in different countries," Shainski says. 
Despite the promise of AI technology in health care in general and oncology in particular, Castro cautions AI healthcare applications must meet stringent regulatory standards to ensure patient safety, which could slow down the implementation process.
"Given the sensitive nature of health data, there may be concerns related to data breaches and misuse of information," he adds. 
Castro notes AI can also help design personalized treatment plans based on the specific genetic makeup of a patient's cancer and by analyzing historical data, AI could predict how certain tumors respond to different treatments.
He also sees applications in monitoring disease progression, where AI could help in real-time monitoring of disease progression, helping in adjusting treatment plans promptly, as well as in patient empathy. 
"I think AI can help train doctors on how to deliver bad news but also how to talk to different cultures and ages," he says. "How I talk to a child versus an adult versus different country background should differ–AI can help in this space."