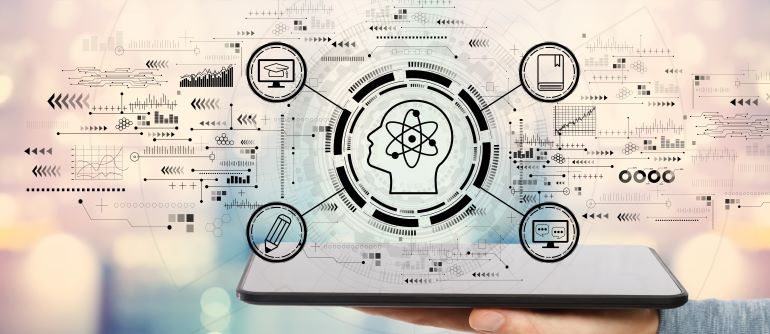 Educational publisher McGraw Hill announced the implementation of deep learning neural networks into the artificial intelligence (AI) system of its ALEKS math and chemistry program.
The integration of deep learning neural networks into ALEKS follows three years of research and development, with the aim to make the program more efficient and effective in improving student learning outcomes.
A study found students using the updated system learned 9% more on average, thanks to the improved AI technology. At certain points in the process of using ALEKS to learn math or chemistry, the software delivers checkpoint assessments called "Knowledge Checks".
These assessments help the software identify a learner's knowledge state so it can make accurate predictions about what materials they're ready to learn next. The addition of deep learning neural networks helps ALEKS more quickly identify a learner's knowledge state, reducing the amount of time needed on the assessments without hindering knowledge retention.
"With less time on the assessments, students have more time for learning," Lori Anderson, ALEKS chief product officer, explains. "Our research showed this increased the amount of material that students were able to learn."
She adds the applied research team is constantly evaluating the software and machine learning in ALEKS with the help of unbiased statistics that directly measure the validity of the assessments.
"These measures provide insights on how to improve the system," she notes. "AI will never replace the essential role of a teacher, but it can help that teacher be more effective."
Anderson points out that in every classroom there are students with varying abilities, who are all in different places on their learning journeys, and who are ready to learn different material.
"Evaluating students, grouping them, and providing personalized instruction is a tremendous amount of work – and AI tools like ALEKS can help do that work seamlessly so educators can easily get a snapshot of each student's progress from which they can guide instruction," she says. "It's about doing all we can to ensure every student gets the most out of their education."
Natalie Monbiot, head of strategy at generative AI company Hour One, points out it's AI's ability to personalize at scale which makes it a genie you don't want to put back in the bottle–even if you could.
"AI can tailor and optimize curriculums to performance outcomes, and address individual students' needs, with a rigor and efficiency that can't be achieved by humans alone," she explains.
The release comes at a time when students are more and more accustomed to using technology as part of their learning experience.
Particularly in higher education, students are using online study tools, apps, and software that they can access at point-of-need to better support their individualized learning path.
The shift online during COVID contributed to this, but students are also accustomed to using technology in their daily routines and have similar expectations for their education.
"We're always looking to improve our digital platforms, and if we think AI can help educators or students be more efficient and effective, we'll pursue that," Anderson says.
Monbiot says while it may be controversial today, the next great leap in AI and education will be around how students collaborate with AI.
"Whether students will use AI or not is a foregone conclusion," she adds. "If ALEKS is the great leveler, as it claims to be, AI will be the next assist that raises the bar on all student output."
From her perspective, the leap will be as much in the increased potential in students that AI can unlock, as the mental and behavioral leaps that educators will need to overcome in this new normal.
"The cream will still rise to the top, and our bar for excellence will reach new heights, which is good news for humanity," Monbiot says.