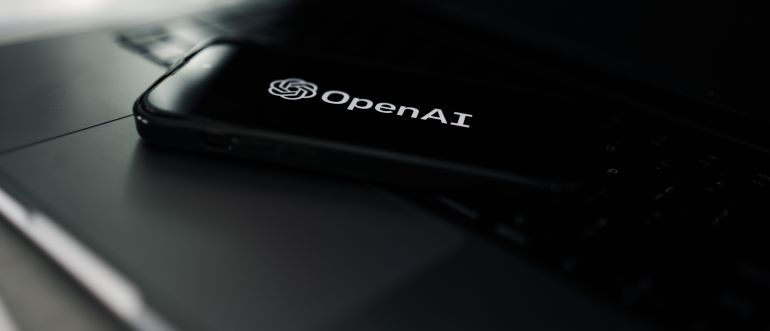 The fast-moving drama that kicked off with OpenAI Sam Altman's surprising firing November 17 and the subsequent resignation by Chairman and President Greg Brockman and several scientists took another turn Sunday night when the company hired ex-Twitch head Emmett Shear as interim CEO.
At the same time, Microsoft said it was hiring Altman, Brockman and others from OpenAI to expand its own AI efforts.
Reports about Shear's appointment – and failed attempts by Altman to return as CEO – circulated Sunday and were confirmed by Shear in an early Monday morning post on X (formerly Twitter), who called the new job a "once-in-a-lifetime opportunity."
He resigned from Twitch in May after the birth of his son, but wrote that he "took this job because I believe that OpenAI is one of the most important companies currently in existence. When the board shared the situation and asked me to take the role, I did not make the decision lightly. Ultimately I felt that I had a duty to help if I could."
In a brief blog post, Microsoft Chairman and CEO Satya Nadella announced that his company is bringing Altman and Brockman on board "to lead a new advanced AI research team. We look forward to moving quickly to provide them with the resources needed for their success."
Nadella, like many within OpenAI and in the larger AI industry, was given little notice November 17 when eight-year-old company's board of directors fired Altman, the high-profile CEO who had just led a news-packed inaugural DevDay developer conference. Microsoft has invested more than $10 billion in OpenAI and continues to integrate the startup's technology into its own broad product and services portfolio.
The ripple effects of Altman's sacking and the subsequent resignations of Brockman continued to spread throughout the weekend, with reports about what lead up to the decision.
The board for OpenAI, which ignited the interest in generative AI with its release a year ago of the ChatGPT chatbot, announced Altman's ousting in a statement that hinted at problems with Altman's dealings with the board. There also were reports about concerns within the company about the rapid pace of innovation.
"Mr. Altman's departure follows a deliberative review process by the board, which concluded that he was not consistently candid in his communications with the board, hindering its ability to exercise its responsibilities," the board said in the statement. "The board no longer has confidence in his ability to continue leading OpenAI."
OpenAI CTO Mira Murati, who has been with OpenAI for five years, initially was named interim CEO. Now that job goes to Shear.
Soon after Altman's department was announced, Brockman, who also co-founded OpenAI with several others in 2015, announced his resignation on X (formerly Twitter), posting a brief note he sent to OpenAI employees saying that while he was "super proud" of the company's accomplishments, "based on today's news, I quit."
Later, three OpenAI scientists, Director of Research Jakub Pachocki, Aleksander Madry (head of preparedness) and Szymon Sidor (research scientist), also resigned.
Moving Fast
In his X posting, Shear said he's been talking with the board, partners – including Microsoft – and employees. He also wrote that the "process and communications around Sam's removal has been handled very badly, which has seriously damaged our trust." Shear also stressed that the board didn't oust Altman over "any specific agreement on safety." The reasons behind the decision were based on other considerations.
"I'm not crazy enough to take this job without board support for commercializing our awesome models," he wrote.
Shear wrote that over the next 30 days, he will hire an independent investigator to review what led up to the sudden management changes, continue to speak with employees, partners, customers and investors, and "reform the management and leadership team in light of recent departures into an effective force to drive results for our customers."
In his blog post, Microsoft's Nadella wrote that he looked forward "to getting to know Emmett Shear and OAI's new leadership team and working with them."
A Surprising Turn of Events
Following Altman's firing, reports surfaced over the weekend that highlighted the surprising suddenness of Altman's removal not only to the ex-CEO but also others in the company and in the wider tech world.
The reports also pointed to a schism within the company about the rapid pace of innovation at OpenAI, with some worried that Altman and others were running too quickly without heeding concerns about the impact the rapid advancement of AI may have on society in the coming years.
Soon after resigning, Brockman posted another message on X that appears to be coming from both him and Altman outlining the the rapid turn of events that led to a remaking of OpenAI's leadership, saying that they "too are still trying to figure out exactly what happened."
According to Brockman, Altman got a text from Chief Scientist Ilya Sutskever – another company co-founder – Thursday asking him to a meeting at noon Friday. Over Google Meet, Altman met with the entire board – sans Brockman – where Sutskever said he was being fired. Brockman later Friday was told he was being removed from the board but was going to stay with the company.
Murati was told of the changes Thursday night, Brockman wrote.
Microsoft Support Unwavering
In an earlier blog post, Nadella noted that his company is "continuing to rapidly innovate for this era of AI" and that OpenAI would continue to be a part of that effort.
"We have a long-term agreement with OpenAI with full access to everything we need to deliver on our innovation agenda and an exciting product roadmap; and remain committed to our partnership, and to Mira and the team," Nadella wrote. "Together, we will continue to deliver the meaningful benefits of this technology to the world."
According to reporting by longtime tech journalist Kara Swisher, Altman was told of his removal 30 minutes before it was announced, while Brockman learned of his demotion five minutes before. "Microsoft also was told just before, and employees not told in advance," Swisher wrote on X.
Too Far, Too Fast
Citing unnamed sources, she also said Sutskever was the key mover of the changes, noting tensions with Altman and Brockman about their roles and influence and concerns that Altman was "pushing too far, too fast," worries that were heightened following announcements at OpenAI's recent inaugural DevDay developer's conference.
At the show, Altman announced GPT-4 Turbo, a more powerful version of OpenAI's GPT-4 AI model, and that the company is developing GPT-5, the next version. He also unveiled a platform to enable organizations, developers and individuals to create custom versions of ChatGPT.
The same week, Altman told the Financial Times that he was hoping for more financial support from Microsoft so that OpenAI scientists could continue research into artificial general intelligence (AGI), the point at which intelligence in machines will be able to learn, comprehend and perform as well as humans, though being able to do so exponentially faster.
"The vision is to make artificial general intelligence, figure out how to make it safe and figure out the benefits," Altman told the news site. "There's a long way to go and a lot of compute build out between here and AGI."
According to a report by The Information, there were disagreements within OpenAI whether Altman was driving the company to innovate too quickly, with the development of its AI technologies and the drive to commercialize the products outpacing concerns about doing so safely. Among Sutskever's duties was to ensure that OpenAI's innovations would result in limited societal harms.
Enthusiasm for AI Mixed with Worry
While the IT industry – not to mention much of the business world and even individuals – are embracing AI as a way to make their lives and companies work better and faster, there also is concern with the pace of innovation and adoption and the unknown effects of AI in the future. There have been such concerns within OpenAI as well.
In a blog post in July, Sutskever and Jan Leike, head of alignment at OpenAI, announced a new team within the company charged with developing tools for steering and controlling AI that is much smarter than humans. Both were put in charge of superalignment to solve this problem.
"Superintelligence will be the most impactful technology humanity has ever invented, and could help us solve many of the world's most important problems," Sutskever and Leike wrote. "But the vast power of superintelligence could also be very dangerous, and could lead to the disempowerment of humanity or even human extinction."
They said superintelligence could come this decade, but that right now, there is no solution to prevent superintelligent AI from "going rogue," they said. Techniques used to align AI, such as reinforcement learning via human feedback, rely on people's ability to supervise AI.
"But humans won't be able to reliably supervise AI systems much smarter than us and so our current alignment techniques will not scale to superintelligence," they wrote. "We need new scientific and technical breakthroughs."
No Malfeasance
Altman's firing and the resulting impact on the company – such as Brockman's resignation – continued to reverberate in the 24-plus hours after the announcement. In a memo to employees Saturday, OpenAI COO Brad Lightcap wrote about several meetings executives had with the board to understand the decision.
"We can say definitively that the board's decision was not made in response to malfeasance or anything related to our financial, business, safety or security/privacy practices," Lightcap wrote. "This was a breakdown in communication between Sam and the board. Our position as a company remains extremely strong, and Microsoft remains fully committed to our partnership."
Some in the industry warned that OpenAI's board made a mistake in firing Altman, with Reed Albergotti, tech editor at Semafor, on X calling his ouster "a truly unique turning point in business history. We may have just witnessed a small group of tech founders essentially blow up a company, forgoing hundreds of millions, if not billions, of dollars because they are concerned about where the tech may lead."