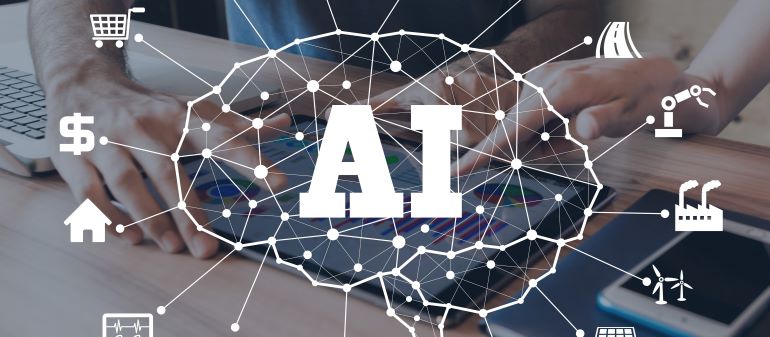 The introduction of generative AI, machine learning (ML) and data analytics is poised to revolutionize the way in-store and digital promotions are carried out, with Gen AI able to optimize the planning process, automate tasks and reduce costs.
There is currently a large cost associated with running promotions, from the planning through to the execution. Not only can untargeted promotions be expensive, but they can negatively impact the relationship a brand has with customers, creating confusion at the shelf – whether physical or digital.
Targeting promotions to focus on clear objectives for specific customers and brands not only entices buying but builds loyal behavior by offering customers a value for things they care about.
In one example, ML and Gen AI can make it possible to balance bulk promotions, which are good for all, with personalized offers that focus on an audience of one.  
Jonah Ellin, chief product officer at 1010data, says retailers should be asking how the campaign met its objectives using data to measure customer response, the incremental value to the category and brand strategies, as well as the financial outcome.
"Those should be looked at near-term, but also extended over time to follow the customer whose behavior and loyalty are desired," he explains.
He adds machine learning and Gen AI can automate complex processes to match the person to the offer and deliver a tailored message via the appropriate channel be it text, email, banner ad or another communication method relevant to the consumer.
"Machine learning and AI play a pivotal role throughout the planning process, starting with guidance on what has and has not worked in the past and making recommendations on what to do next and how to best execute it," Ellin says.
Further, the predictive models can show which customers are most and least likely to engage, enabling personalization to increase the impact of campaigns while minimizing costs where success is unlikely.
This approach conserves funds and preserves good will with customers by limiting engagement to offers likely to be seen as more valuable.
"Cutting the noise saves cost and leaves the consumer open to future value-added offers which are likely to hit the mark," he explains.
Bharath Thota, partner in the advanced analytics practice of strategy and management consulting firm Kearney, adds Gen AI will play a crucial role in the ideation and conceptualization.
"It will also have applications in content creation phases, exerting a notable influence on the generation of innovative ideas and the development of compelling promotional content," he says.
He points out integration of Gen AI applications into different phases of campaign development, ranging from planning to execution, should be overseen by a cross-functional team led by the CMO or CPO.
"This team should consist of AI specialists, marketing professionals and IT experts," Thota says.
Ellin adds marketing is responsible for the messaging surrounding a campaign and whether producing assets or enabling customizations, AI will often be responsible for the development of content.
"Generative AI can be very effective along the entire path to purchase," he explains.
Advanced personalization options may include making offers and reminders to consumers who engaged with the ad but did not complete the purchase, further incentivizing those who stalled on the path to purchase.
"Using AI to trigger planned responses based on shopper behavior can greatly raise increase success rates," Ellin says.
He recommends testing and human assisted machine learning to gain confidence, approve responses that can be fully automated, and to accelerate moving valuable resources from content generation to content review and approval.
"It is critical to realize that AI will only be as good as its training and will become biased over time without the introduction of new training content," he says.
Beyond the initial implementation, Ellis says he highly recommends marketing leaders establish a "test and learn program" to introduce innovation and new content to models.
Thota adds it is important to establish robust brand guardrails for Gen AI applications and adhere to them rigorously.
"Ensure the supervision of a campaign manager over the outcomes of Gen AI applications and establish continuous experimentation using A/B testing to ensure there is an uplift in customer engagement," he says.
From Thota's perspective, hyper-personalization in the truest sense will be made possible with Gen AI as immersive and interactive retail promotion experiences become a reality through integration of Gen AI and AR/VR technologies.
"Early integration of Gen AI will allow retail promoters to gain a competitive edge in a rapidly evolving market," he says. "Embracing Gen AI early prepares retailers for future advancements and changing customer expectations."