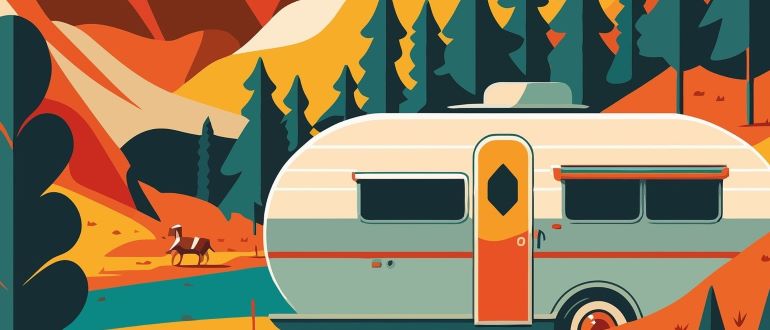 Planning a trip is half the excitement of the journey, but it can also be extremely frustrating. Trying to tie all of the elements together is a hard task. Back in the old days it was a case of visiting a travel agent and letting them do all the work of booking your next vacation; one choice and one price. To be truthful, it was a bit lazy, plus we were never sure if we were getting the best deal available.
Compare Cost and Reviews With DIY Travel
But today we are much more nomadic and independent as travelers, and we like to explore on our own steam. Different travel apps have changed the travel booking landscape, and to an extent we are all now travel agents; booking our flights, choosing airport lounges, places to stay and where to eat all from our cell phone screens. We can compare deals, costs and reviews to make the best choices. Post-pandemic, we like to know immediately if there are changes to our travel plans such as delayed flights, or alerts from the countries we are visiting. We can plan entire trips in advance and keep on top of amendments to our schedules.
The Big Country
If you're a dedicated RVer or camper then the planning stage is even more complex, and the itinerary becomes a lengthy list of where to go, how to get there and where to stay. A vacation might mean the wilderness and stargazing for some or all-out RV luxury and amenities close at hand for others. Planning your own personalized route and necessary stops takes a lot of time, and a few dozen open website tabs and apps later you might be tempted to give in because it's starting to look like National Lampoon's Vacation.
AI-Powered Travel Planning
However, the first artificial intelligence (AI)-powered one-stop-shop for planning camping and RV trips is here, and it takes the pain away with its mission to deliver the most immersive, innovative and intelligent adventure travel planning solution to the RV and camping community.
AdventureGenie is behind the solution of this adventure planning one-stop-shop that was born from the frustration of the founders and their own RV experiences. Together, the team sought to end the pain of using multiple apps and websites to plan the perfect trip.
"AdventureGenie is the answer to the most vexing question my wife and I encountered while planning RV vacations: Can't there be a one-stop-shop for RVers and campers to plan the trip of their dreams? The answer is an emphatic, YES," said David Greenberg, Chairman.
How does it work? The user simply adds in a destination – or ten – and the AI power does the rest. For a start, there's a database of 25,000 campgrounds. From planning your trip, its destination and suggested stops, to points of interest (POI) along the way, to personalized specialty itineraries. In addition to being able to create point-to-point stops, Genie offers customized travel itineraries, smart routing, campsite reviews and reservations and more. Simply tell Genie where you want to go, and its smart tech will do the rest.
Transforming the Travel Industry
There are other apps harnessing AI for travel planning as well. One popular app, Hopper, uses AI to analyze historical patterns of flight prices and can then predict whether prices will change in the near future and help users time their purchases.  Kayak is another popular choice. It will quickly research and show you the best travel options and alternatives to the destinations you would like to go. For accommodations, Booking.com uses an AI-powered chatbot, live for all English-speaking bookers, that handles 60% of all requests automatically within seconds.
Many more of us are using AI in our daily lives to get from point A to B more efficiently, save time and money. We're just at the tip of the surface with AI and tools to help us better our travel experiences, and the near future will see us depending on them more and more. Travel, whether for work or pleasure; camping, RVing or worldwide travel doesn't have to be a disaster when we choose to use the latest AI-powered tools and apps. Be less Clark Griswold and more Samantha Brown!