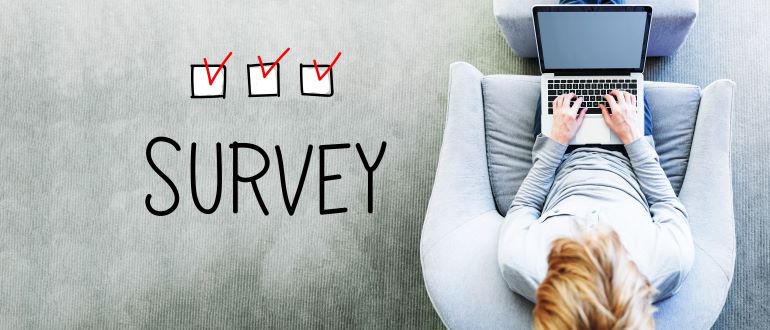 Small business owners have plans to leverage the power of generative AI tools to boost their businesses, according to a survey by accounting software company FreshBooks.
Of the 1000 U.S. and Canadian small businesses surveyed, two thirds said they would try generative AI technology within the next year, and 44% expect to hire fewer people because of AI.
Approximately a quarter of surveyed small business owners are using or testing generative AI tools, such as ChatGPT, Google Bard and Microsoft Bing, and roughly 60% of small business owners believe that AI will dramatically change their businesses within the next five years.
Among non-adopters, 46% cited a lack of clarity on how generative AI could benefit their business as the main barrier.
Another 32% mentioned a lack of knowledge on applying generative AI, and only 16% of non-adopters said they are not using generative AI because they are not technically inclined.
Mara Reiff, chief data officer for FreshBooks, says GenAI can act as a co-pilot in small businesses, helping to increase productivity, save time and boost creativity.
"First drafts of emails, blogs and social media captions are some examples of where GenAI is effective," she explains. "It's also good at classification, object recognition and information extraction."
From a small business perspective, it can also supercharge a brainstorming session by providing prompts or suggestions for writing, design and other creative tasks.
"All of this helps small business owners and employees focus on more high-level tasks," she adds. 
Jing Huang, senior director of engineering, machine learning at SurveyMonkey, points out generative AI can unleash more productivity for human beings in different creative fields.
"For a small business that depends on staff to wear multiple hats, this could be a creative perk that would entice qualified and curious candidates to consider joining," she says. 
She cautions that some of the biggest challenges companies face when it comes to adoption is the acceptance and openness to change from inside the company and from its customers.
"A new age of AI technology, including generative AI, is here and evolving," she says. "However, it will take time for us, as humans, to adapt to it."
Huang suggests taking a more open approach to customer feedback while testing new AI, including generative AI, can have a profound impact when done correctly.
"Companies who successfully engage and seek customer input throughout their journey can not only adapt, but also scale priorities in real-time," she says. "One example is engaging with customers via a brief survey after a customer service interaction to reveal critical insights."
Damian Mingle, president and CEO of LogicPlum, says it's important to remember that successfully adopting generative AI tools requires careful planning, proper implementation, ongoing evaluation and a willingness to learn and adapt.
"By following best practices, small businesses can increase their chances of successful integration and maximize the benefits of generative AI technologies," he says. "Begin by identifying specific business objectives and challenges that generative AI can address."
Organizations must also clearly define the problem they want to solve or the opportunity they want to leverage using AI technologies.
"This will help you focus your efforts and select the most relevant tools," he says." Begin with small-scale AI initiatives that are manageable and have a clear scope."
This approach allows organizations to understand the technology, assess its impact, and learn from the implementation process without overwhelming company resources.
Mingle also advises exploring different generative AI tools available in the market and evaluating them based on specific requirements.
"Consider factors such as functionality, ease of use, compatibility, pricing, customer support and security," he says. "Seek recommendations, read reviews, and contact vendors for demonstrations or trials."
He cautions integrating AI tools seamlessly into existing business processes and systems can challenge small businesses.
"Compatibility issues, learning curves, and ensuring a smooth transition without disrupting operations need to be addressed when adopting generative AI tools," Mingle says. 
Derrick Magdefrau, consulting manager of operations at Armanino, says smaller organizations should look to "out of the box" generative AI tools, like ChatGPT or Bard, from the perspective of improving their employee's efficiency and productivity in their day-to-day roles.
"For example, employees can leverage generative AI to assist with writing emails, content generation, brainstorming, product and design innovation, marketing research, or even SWOT creation," he says. 
He adds one of the main challenges small businesses may face when adopting generative AI tools is the ability to maintain executive oversight over how the tools are being used by employees.
"Although generative AI seems infallible at times, the technology is still in its infancy and is prone to error," Magdefrau cautions. "If employees blindly accept the output of a generative AI model without acknowledging its limitations and fact checking its responses, organizations can end up sharing erroneous or false information with their customer base."
Reiff adds cost can also be a barrier to small businesses if they want to access and implement a wide range of externally developed AI tools.
"They may not have the resources, systems and tools of a larger organization that would allow them to develop AI models and tools specific for their business needs," she says.
However, if a business is using AI to create written content or web graphics, there are free and monthly subscription options.
"If you plan to use AI to analyze company data or perform more complex tasks, this could be a significant investment that small businesses may not be able to afford," she says.