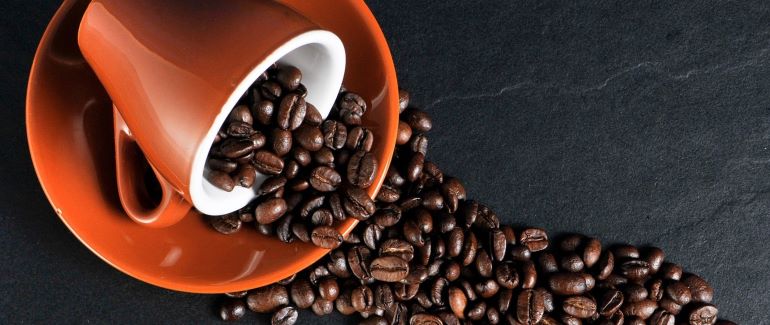 Although it's sometimes hard to believe, Ukraine has been in the headlines now for more than a year, since Russian forces invaded in February 2022. But in the world of technological advancement Ukraine is making the news for an altogether better reason. At number 42 Bulvarno-Kudriavska Street, in Kyiv, you can enjoy a really great cup of coffee. Maybe a slice of cake to go with it. How about a meaningful conversation on the side? This is a coffee shop making a difference.
The Human Side of AI
HUMANS – Coffee in Tech is that coffee shop. So why is it different? It's operated by OneReach.ai — a tech company based in Kyiv, that is busy developing conversational AI with the end-game of celebrating us — yep, us humans.
Conversational AI is a type of artificial intelligence (AI) that can simulate human conversation. It's the technology that's behind messaging and speech-enabled apps that we now use in our everyday lives.
Meet Hugh
Hugh is the intelligent digital worker (IDW) at HUMANS and was built on OneReach.ai's platform. Using ChatGPT and other technologies, Hugh automates the menial tasks and covers the boring work that would otherwise take the time of the baristas who work at HUMANS. The result? Baristas love their jobs, and can take the time to stop and have a meaningful interaction with their customers, as well as reap the rewards of the work they love doing — AND make delicious coffee. Everyone has more time and more energy that is better spent making connections, networking — and making conversation.
A Non-Traditional Workplace
Robb Wilson, CEO of OneReach.ai said, "As a scientist, I wanted to prove my theory that conversational AI can bring people together by freeing up the time we spend on tedious tasks. HUMANS has shown that this is quite possible. This non-traditional workplace is somewhere people want to be, interacting with technology in rewarding and unobtrusive ways. Best of all, our team has become intertwined with the community they work in."
Intertwined and present, it would seem. Since the introduction of conversational AI:
Staff enjoy better wages than other coffee shops
They have seen the ability to reduce landfill waste to zero
HUMANS has also raised over $20,000 to support the Ukrainian war effort
But can Humans and AI Tech Really Co-Exist?
Recent social media conversations would suggest that many of us are in fear of AI tech such as ChatGPT. Will it take our jobs? Will creative livelihoods — songwriters, poets, content writers and storytellers — be eventually replaced by tech?
The real answer is one of collaboration. For business in general, AI processes are used smartly, and can deal with bulk processes such as replying to and forwarding emails, conducting live chat, formulating invoices, bills and answering standard customer enquiries. In the long run, this frees us up to operate the human side of business, the face-to-face collaborations, the sensitive stuff.
For creators, AI is and will continue to be a brilliant research tool. The way work is done may change but although we cannot exactly predict the future, we know that the human imagination and creativity should continue to reign.
Keep in mind Silicon Valley's maxim, otherwise known as futurist (Roy) Amara's law: "We tend to overestimate the effect of a technology in the short run and underestimate the effect in the long run."
Redefining our World
We know that AI systems can produce and measure vast amounts of data. IT can analyze structured and unstructured data rapidly and accurately, allowing businesses to formulate decisions based on that data. Continual measuring and continual improvement.  Conversational AI solutions are redefining the customer experience and helping to create user-focused experiences that hyper automate customer and employee conversations.
The global conversational AI market is projected to grow from USD 10.7 billion in 2023 to USD 29.8 billion by 2028, at a CAGR of 22.6% during the forecast period, according to a report by Markets and Markets.
We don't need to do the heavy lifting anymore; the mundane, the time-consuming business. Conversational AI and a code-free building system can do it for us. This ensures automation grows rapidly — and more importantly, organically. Humans and machines really can work together to deepen and expand the reach of automation. The bottom line? Humans and machines really can be powerful co-workers.  To all the naysayers, maybe it's time to wake up and smell the coffee.