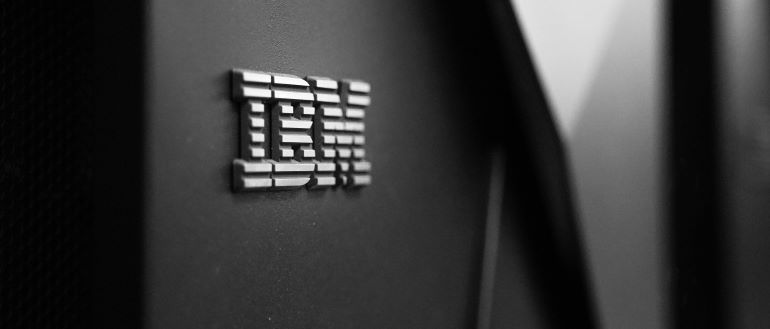 IBM, which already this year rolled out its watsonx AI and data platform and invested in a couple of up-and-coming AI players, is now rolling out a $500 million venture fund to support early-stage and hyper-growth startups working generative AI efforts for enterprises.
The IT giant has a number of goals for its IBM Enterprise AI Venture Fund, from pulling more AI-focused companies into the watsonx ecosystem and growing the generative AI tools that enterprises can use to driving much of the expected $16 trillion in productivity gains by 2030 to its customers.
The fund, which will be run by IBMers with expertise in both AI and investments, will open "another channel to harness the enormous potential of the AI revolution into tangible, positive outcomes for IBM, and the companies we invest in," Rob Thomas, senior vice president of software and chief commercial officer at IBM, said in a statement. "This fund is yet another way we're doubling down on our commitment to responsible AI innovation through watsonx and helping organizations put this transformational technology to work."
The Enterprise AI Venture Fund will not only provide financial support for emerging AI companies, but also will enable them to work with IBM experts in such areas as product development, engineering, and go-to-market strategies. The startups also will be able to use and build their portfolios on watsonx.
All of the initiatives will eventually benefit IBM's enterprise customers and bring in new ones in the highly competitive AI space.
Investing in Startups
Big Blue already is putting its money to work helping other AI businesses grow. In August, IBM announced it was part of a $235 million Series D funding round for Hugging Face, which runs a platform similar to GitHub that hosts open-source AI models. According to IBM, it's contributed hundreds of open models and datasets on Hugging Face, including the Geospatial Foundation Model that was created with NASA.
A month later, IBM was one of the investors in the $50 million Series A funding for HiddenLayer, which is developing a platform to provide machine learning-based security to enterprises' AI models.
Other established tech vendors are pushing their investment funds into AI companies. Microsoft is investing more than $10 billion into OpenAI, the company behind ChatGPT – the tool released a year ago that brought generative AI to the masses – and other products like the Dall-E text-to-image technology. Microsoft not only is a vehicle for helping to bring OpenAI's offerings to the market but also is integrating into its own portfolio of products and services.
Planting a Stake in the AI Ground
Both Amazon and Google are putting billions of dollars behind Anthropic, the startup behind the Claude generative AI chatbot, a ChatGPT rival. Amazon announced in late September that it was investing $4 billion into Anthropic and – as Microsoft did with OpenAI – taking a minority stake in the company. Anthropic will use Amazon Web Service as its primary cloud provider and use Amazon's Trainium and Inferentia chips for AI training and inferencing workloads.
Google earlier this year said it invested $300 million into Anthropic and in October said it was putting another $2 billion into the two-year-old startup. In June, Google also was part of an investment group putting money into another generative AI startup, Runway.
Hewlett Packard Enterprise and SAP were among the investors this week in a $500 million Series B round for AI startup Aleph Alpha. This summer, HPE announced it was using Aleph Alpha's Luminous large-language model for GreenLake for Large Language Models, HPE's first AI private cloud service.
Companies like IBM, Amazon, HPE, and Google – which have all been working on AI technology for years but are now seeing an acceleration in interest and innovation following the mainstreaming of generative AI – see such investments in smaller companies and startups as a way to grow their presence in a global generative AI market that Bloomberg Investments says could grow to $1.3 trillion by 2032, an average of 42% a year.
Watsonx at the Center
For IBM, foundational to its AI plans is watsonx, a suite of three products aimed at enterprises that includes prepackaged foundation models that can be trained with datasets prepared by IBM or offered via Hugging Face that can also incorporate organizations' proprietary data. There also is an data lakehouse for storing information for training AI models and a governance part to keep bias and model drift from generative AI projects and ensure they comply with privacy regulations.
The suite can run on a number of public cloud platforms and, on the same day that IBM announced the $500 million investment fund, the company said it is working with VMware to enable enterprises to run watsonx on private, on-premises infrastructure-as-a-service (IaaS) environments or in a hybrid cloud on IBM Cloud. The vendors are pairing watsonx with VMware Cloud Foundation and Red Hat OpenShift.