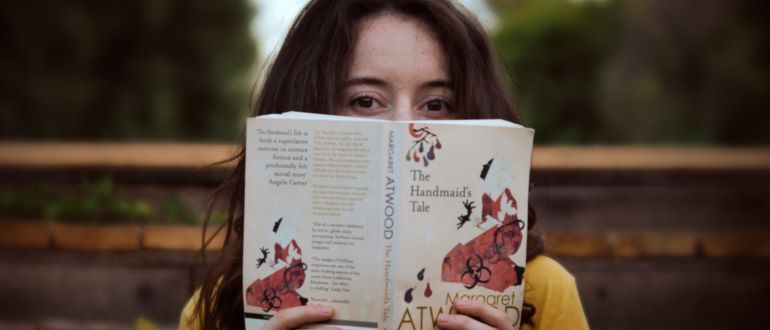 In a chillingly novel use of AI technology, an Iowa school board has used ChatGPT to develop a list of 19 banned books to comply with new state regulations governing content in school libraries. While local officials described the use of ChatGPT in this regard as a necessary shortcut, PEN America, a century-old, non-profit organization representing more than 7,500 writers and editors condemned the move as "deeply misguided."
A sweeping new law in Iowa requires every book in school library collections to be "age appropriate" and be free of "any depictions or visual depictions of a sex act." Rather than review books themselves, the Mason City Community School District let ChatGPT do the work for them.
"It's simply not feasible to read every book and filter for these new requirements," said Assistant Superintendent of Curriculum and Instruction Bridgette Exman in a statement. "Therefore we are using what we believe is a defensible process to identify books that should be removed from collections at the start of the 23-24 school year."
The list of banned books includes works like "The Handmaid's Tale" by Margaret Atwood, "The Kite Runner" by Khaled Hosseini, "Friday Night Lights" by Buzz Bissinger, "An American Tragedy" by Theodore Dreiser and "Feed" by M.T. Anderson and "Killing Mr. Griffin" by Lois Duncan.
Alarmingly, ChatGPT's choice of banned books appears to be somewhat random. "There are books that are not commonly banned in other states with similar laws, specifically Friday Night Lights, Feed, An American Tragedy, and Killing Mr. Griffin," says Sara Hayden Parris, founder and president of Annie's Foundation, an organization that tracks book bans in Iowa. "In the entire U.S., I can only find two other school districts that have banned Feed and no other school districts that have banned An American Tragedy or Friday Night Lights."
The AI-generated list can be seen as a way to shift censorship duties to an AI and protect what the school board describes as "vulnerable" teachers working without clear guidance. The school board noted that it has not had a formal complaint about a book by a parent or a student in the past 20 years. "We need to help teachers make defensible decisions when they have questions or concerns about books, so they don't they feel like they are left on their own to figure this out," noted Exman.
PEN America condemned the use of AI in this manner. "The district seems to not have noticed the mounting evidence about the potential for generative AI tools to miss the nuance of context and intent when reviewing content," said Liz Woolery, digital policy lead for PEN America. "Iowa law is already infringing dramatically on students' freedom to read; the use of generative AI tools will only speed up that censorship."
Individual writers whose books have been banned in Iowa are using more colorful language. Jessie Ann Foley, whose 2014 book "The Carnival At Bray" also has been banned in Iowa, called such censorship "disgustedly anti-American." Foley's novel joins the literary masterpiece "Ulysses" by James Joyce on a list of 70 censored books by Iowa's Urbandale School District. "Ulysses" was freed of censorship restrictions in Federal court in 1933.
The Iowa book bans come as more states enact restrictions. A school board in Florida, for example, has ruled that only excerpts of Shakespeare's plays can be read in classrooms, as the 16th-century playwright appears to be too racy for local officials.
Foley, in an interview with Irish Central, said her novel "is part of a master list of book titles put together by an extremist hate group called Moms For Liberty. This list is then used by conservative school boards—who are too lazy to read the books themselves—as a means to purge any novels they deem inappropriate under the false guise of 'parental rights.'"
AI may seem like a way to dodge groups like Moms For Liberty as "no one is 'to blame' for naming the books," observes Parris. PEN America says it is no solution. "Turning to chatbots to help ban more books is a worrisome escalation in the wave of censorship sweeping America's schools," says Woolery of PEN America.
Back in Iowa, Parris agrees that the ChatGPT list of banned books is Orwellian in tone. "Ultimately, I think relying on AI to flag books for removal will result in more books being removed. I think Mr. Orwell would agree that using AI to censor human literature is a dangerous path to go down."