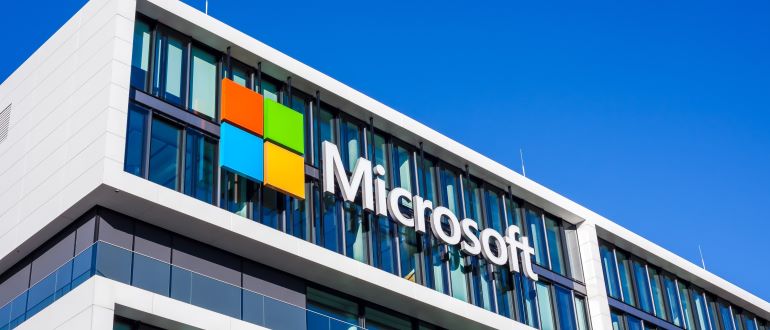 Microsoft's use of the word Copilot is intended to convey a message that the users of its products carrying that nomenclature have an AI companion to assist them and guide them on their projects. And should the customers find themselves in a dogfight in the form of an intellectual property infringement claim, Microsoft pledges to provide a wingman, with its "Copilot Copyright Commitment."
"We will defend the customer and pay the amount of any adverse judgements or settlements," Chief Legal Officer Hossein Nowbar said in a Sept. 7 joint statement with Vice Chair and President Brad Smith. Microsoft's 365 Copilot embeds AI into Word, Outlook, Excel, Teams, and PowerPoint, and is integrated into its GitHub Copilot, used to create code. Microsoft's promise will likely give commercial customers more confidence to maximize those tools, Intellectual Property experts say.
There are certain qualifiers- users will not be protected if they do not use the content filters and guardrails that the company builds into those AI-powered tools, and they must be paying customers. In its statement, Microsoft included three primary reasons why it is offering the commitment: it believes in standing behind customers when they use its products, the company is sensitive to the concerns of authors and believes that Microsoft, rather than customers should assume the responsibility to address them, and the company has built in guardrails to respect authors' copyrights.
Derek Bambauer, a law professor at the University of Florida, teaches Intellectual Property, and has researched the nexus of AI. He said in an interview with Techstrong Group that the decision by Microsoft to issue its Copilot Copyright Commitment is a sensible one, given that the company has already been sued over Copilot.
"Copilot seems targeted at business users, organizations, and corporations and those are exactly the sort of users who want some security, some certainty about liability, so if Microsoft says essentially, 'look, we are going to shield you,' I think it will really bolster adoption, because right now, suing AI producers is kind of the wave of the moment, and businesses are risk averse."
Professor Bambauer added that we are still very early in the life cycle of AI, and that the legal risks, liabilities and theories surrounding it remain uncertain, but for Microsoft to get out in front with their promise, is a bold move. "I can't think of an analogous move previous to this and that's really intriguing. Microsoft is a large company and can absorb the risk probably better than anybody else, and they're trying very hard to drive adoption of Copilot, so it seems like a really clever idea."
As expected, the U.S. Copyright Office is immersed in the burgeoning tussle over intellectual property. In early 2023, it launched an "AI Initiative" to collect public input on the issue. "We launched this initiative at the beginning of the year to focus on the increasingly complex issues raised by generative AI," said Shira Perlmutter, Register of Copyrights and Director of the U.S. Copyright Office. "We look forward to continuing to examine these issues of vital importance to the evolution of technology and the future of human creativity."
From April 19 to May 31, the Office held four Zoom panel discussions, or listening sessions, to gather input from Intellectual Property experts, individuals representing tech companies, publishing and media companies, academia, and other AI experts. The topics ranged from literary works and software, visual arts, audiovisual works, to music and sound recording. The Office is collecting public comment through its Copyright and Artificial Intelligence webpage. The deadline to submit comments is midnight, October 18, 2023.
Mr. Jule Sigall, associate general counsel at Microsoft, emphasized that AI tools and users must respect copyright and other IP laws, and those laws must be respected when developing AI and AI applications. He added that the public has a right to extract knowledge from copyrighted works, to "read, to learn, to understand, and to develop ways to create new works."
But content creators argue that tech giants are using their copyrighted materials without permission or compensation, to train Large Language Models. Keith Kupferschmid is the CEO of the Copyright Alliance, a non-profit public interest and educational organization representing artists and creators across the spectrum of copyright disciplines, including more than 40 trade associations, companies and guilds, and 8,000 individual artists and creators. He said, during the listening session on literary works, that "For my members, there is no bigger copyright issue these days than the impact of artificial intelligence. Every single one of my members is interested and concerned about AI's impact on copyright."
Mr. Kupferschmid said that the Alliance supports the responsible and ethical advancements of AI technology, but those advancements have led to "difficult legal questions surrounding the ingestion of copyrighted works in the AI systems, legal liability for infringing outputs, and the copyrightability of the output." Individual creators have little recourse or negotiating power to challenge large tech, he said.
"All these issues are playing out in real time in other fora, there are numerous court cases pending that will shape how copyright law applies to AI, and many federal agencies, and of course, the U.S. Copyright Office, are also reviewing these issues. These cases and these reviews are at their very early stages, so at this stage, we should all proceed cautiously and thoughtfully and that our guiding principles should be respect for creator's rights and longstanding principles of copyrighted law."