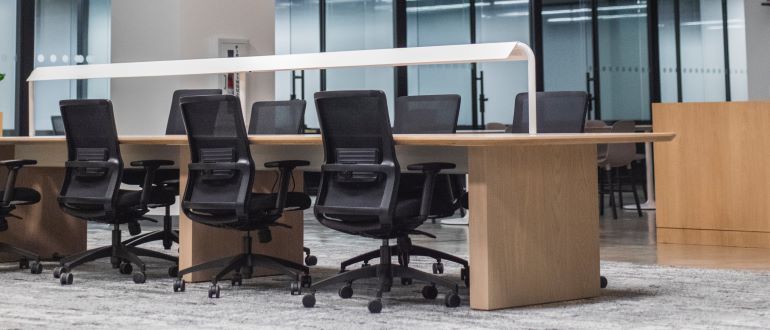 A platform that leverages artificial intelligence (AI) to create a more effective way to match IT talent with organizations looking to hire or contract them was launched today by Andela.
The Andela Talent Cloud applies AI to talent profiles and skill assessment data to identify the ideal IT candidate for the job requirements specified, says Jake Ricciardi, senior director of product management for Andela.
At the core of the Andela Talent Cloud is the Talent Decision Engine (TDE) infused with predictive matching algorithms that analyze thousands of data points across the hiring lifecycle, including hard and soft skills, experience, job titles, geography, work preferences, language proficiency, candidate interactions and previous client feedback. "We're reducing the risks," says Ricciardi.
TDE also incorporates the results of more than 500 predefined and fully configurable coding challenges to evaluate technical skills objectively at scale, he adds.
While there is no shortage of IT professionals, organizations are usually looking for individuals with specific skill sets. Unfortunately, human resource (HR) teams today rely heavily on keyword searches of resumes to try and identify suitable candidates. Andela, in contrast, continually evolves by analyzing interactions across the Andela platform to better fine tune recommendations, notes Ricciardi.
The Andela approach also reduces bias and subjectivity that too often today result in organizations only considering narrow ranges of potential candidates, he adds.
Overall, Andela claims it can achieve a 96% plus talent match success rate while reducing recruitment times by up 70% compared to existing approaches. Andela also provides integrations with application tracking systems (ATS) and vendor management systems (VMS) to enable organizations to link job postings on their website to Andela Talent Cloud.
Andela also manages global payouts, including currency exchange, along with verification and compliance mandates across more than 100 countries. That's critical to help organizations eliminate any fraud that might occur when hiring remote workers on their own, notes Ricciardi.
There's no shortage of fear and loathing when it comes to job security, but when it comes to hiring it may turn out AI will improve an IT hiring process that is widely considered to be deeply flawed. Many IT teams today prefer to limit the scope of their hiring efforts to candidates that someone on their team personally knows, rather than taking the time to vet candidates surfaced by their internal HR team.
Of course, no one knows what impact AI will have on IT jobs themselves, but there's no doubt roles and responsibilities will be changing. In fact, there will be new types of IT jobs created that will be extensions of existing functions. The challenge is HR teams are not going to make a connection between how the skills of, for example, a database administrator is applicable to training AI models. A set of algorithms that have been trained using thousands of data points, however, may come to an entirely different conclusion.
One way or another, hiring in the age of AI for any type of job will never be the same again.